Simpson Memorial Chapel
Located on the first floor of the United Methodist Building and across from the U.S. Supreme Court, the Simpson Memorial Chapel is a place of prayer, worship, ecumenical gathering, and hospitality on Capitol Hill.
The unique space is characterized by its tall windows, simple altar space, and flexible seating arrangement, offering a light filled, airy space for reflection, prayer, and community. The chapel is named in honor of Bishop Matthew Simpson (1811-1884) of the Methodist Episcopal Church, a public figure on anti-slavery efforts and trusted friend of President Abraham Lincoln. In the spirit of Bishop Simpson, the Chapel serves as a gathering prayerful place for those faithfully working for peace and justice in the world.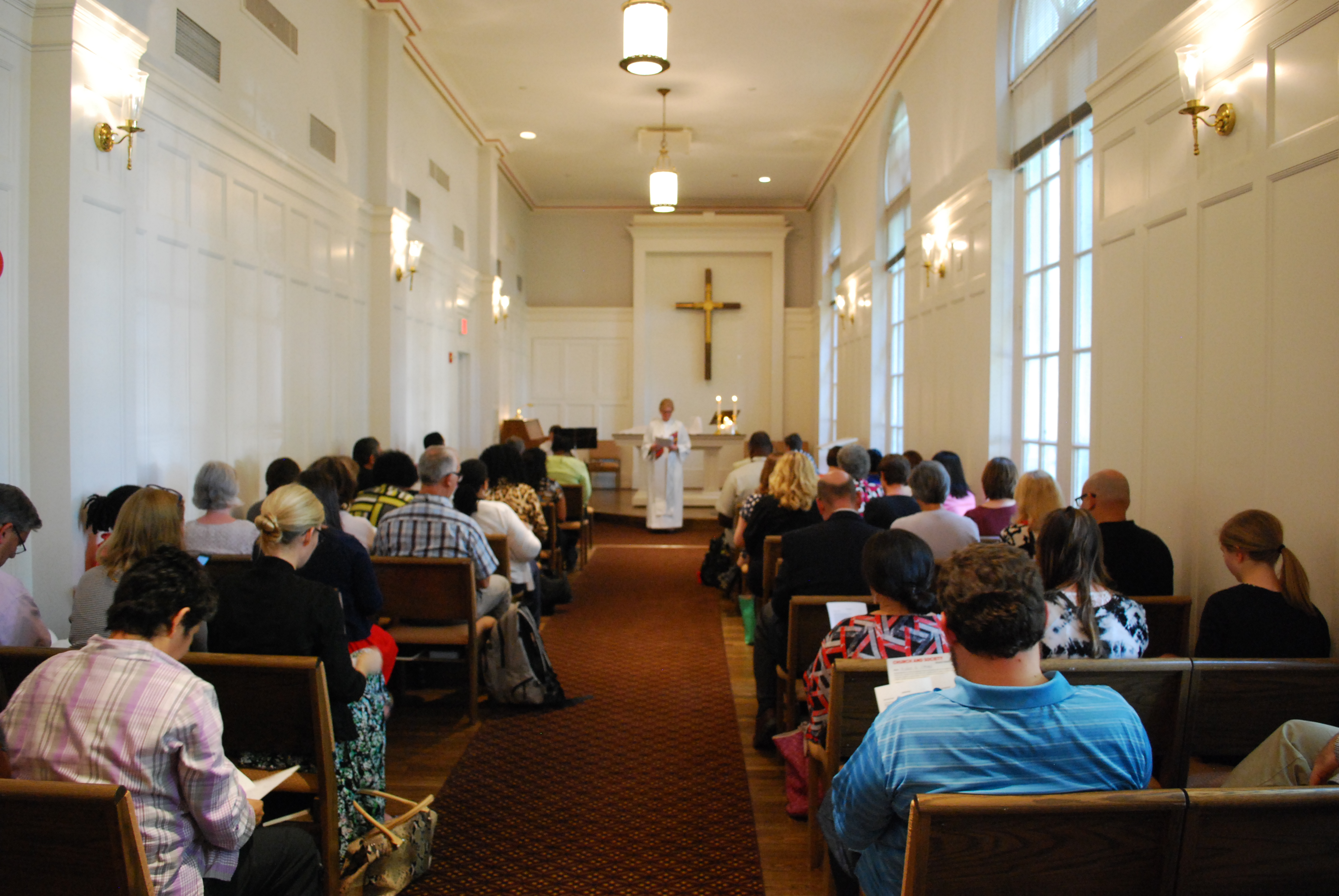 All are welcome to visit the space during regular business hours.
A History of the Chapel
Simpson Memorial Chapel has served as place of worship since 1929, and has enjoyed a legacy of hosting formative moments in the work of social justice. In 1983, when Congress passed the holiday bill commemorating Martin Luther King, Jr.'s birthday as a national observance, a celebration took place in the chapel with Mrs. Coretta Scott King and leaders of the civil rights movement. One hundred and fifty candles were lit during the service to express thanks.
The Simpson Memorial Chapel has also been a source of comfort and healing. In 2002, after a plane crash killed Sen. Paul Wellstone, his wife Sheila, daughter Marcia, two Capitol Hill staff, and two crew members, a memorial service was held in Simpson Memorial Chapel. The service was so crowded that a second service was quickly organized for an hour later. Special community services were also held following the shooting of nine members at Mother Emmanuel AME Church in Charleston, South Carolina in 2015 and the killing of fifty people at Pulse nightclub in Orlando in 2016.