Take Action: Tell Congress to Support HR 40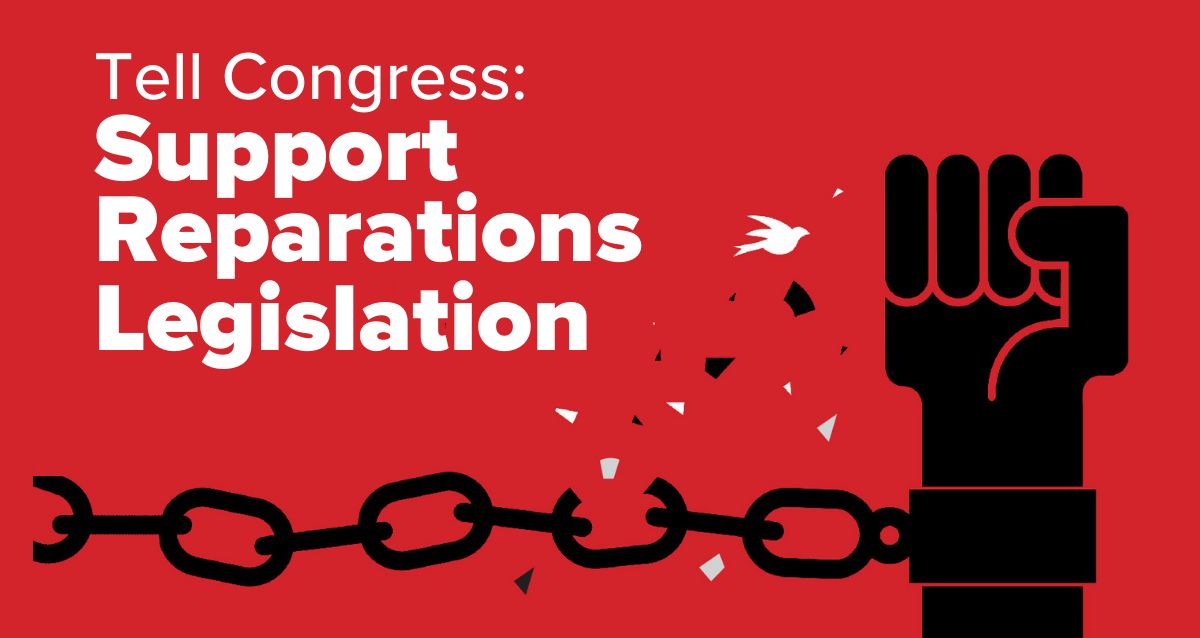 Since 1996, The United Methodist Church has supported Congressional legislation that would establish a commission to study and develop reparations proposals for African-Americans (Book of Resolutions #3066: Support Reparations for African Americans). The legacy of slavery and structural racism continues to inflict harm on our communities. In seeking racial justice today, we must acknowledge and address the legacies of our violent past.
As Christians, we understand that building a community that honors and protects the sacred worth and dignity of all persons requires us to confess past and present harm, interrupt systems of structural injustice, and seek to repair and redress damages. HR 40, the Commission to Study and Develop Reparation Proposals for African Americans Act, will establish a commission to consider the history of enslavement and discrimination in the United States and present recommended remedies. If we truly are committed to dismantling the systems of oppression, violence, and discrimination that harm Black people in the United States today, we must look honestly at the roots of these systems and begin a process of redressing past and present harm.
Contact your Member of Congress today and ask them to support HR 40.