Support peace on the Korean Peninsula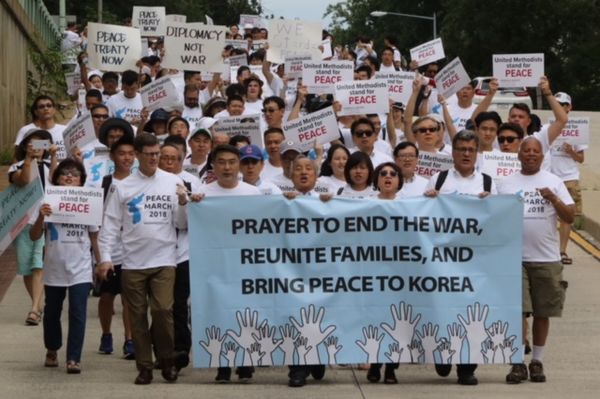 For he is our peace; in flesh he has made both groups into one and has broken down the dividing wall, that is, the hostility between us. (Ephesians 2:14 NRSV)
The conflict on the Korean Peninsula did not end with the signing of the armistice on July 27, 1953, and the creation of the demilitarized zone. The Korean War continues 66 years later, marked by tension and violence between the two Koreas and their allies.
Rep. Ro Khanna introduced a congressional resolution (H.Res. 152) calling for a formal end of the Korean War. To date the legislation has 21 co-sponsors.
The resolution:
Calls for a binding peace agreement to formally end the Korean War.
Calls on the president and secretary of state to detail a roadmap for a permanent peace regime and the peaceful denuclearization of the Korean Peninsula.
Calls for continued efforts to repatriate remains of service members and humanitarian cooperation.
Affirms the vital role of women and marginalized groups in the peace process as well as the role of the U.S.-South Korea Alliance.
Since 1986, United Methodists along with ecumenical partners have been active in calling for peace, reconciliation, end to human rights violations and the elimination of all nuclear weapons on the Korean Peninsula.