About 448 results.
Filter By
faith in action
An Update on Refugee Resettlement in the U.S.
faith in action
At the invitation of Bishop Daniel Lunge, Church and Society staff and board members visited United Methodists in Congo to learn more about democracy in their country.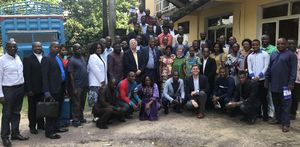 faith in action
As we celebrate the birth of the Christ child, let us remember "Christmas is waiting to be born/…in all of humankind."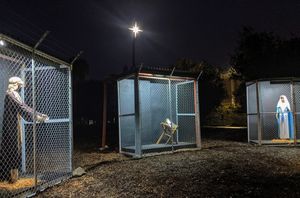 faith in action
2019 has been a long year. The year began with a monthlong shutdown of the U.S. federal government, causing millions of Americans to miss paychecks. Through it all, our faith in Jesus Christ empowered us to seek justice and pursue peace.
faith in action
In the darkness of Advent, the light of hope, peace, joy and love breaks in.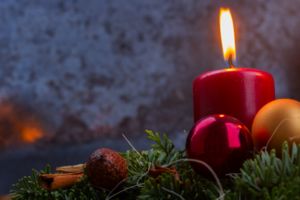 faith in action
Pursing peace is a core part of the work of being Christian. As followers of the Prince of Peace, we strive to end war and build peace rooted in reconciliation and justice.
faith in action
Our work in immigration and migration justice in 2019 creatively engaged multiple topics, ranging from U.S. refugee admissions to ending child detention.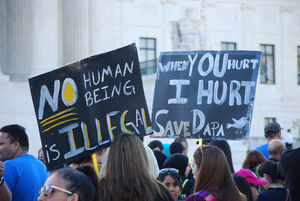 faith in action
Since 2008, The United Methodist Church has encouraged ministry efforts at all levels of the Church to focus engagement around four areas: global health, leadership development, new worshipping communities and ministry with the poor. Church and Society has been a leader in the denomination on ministries with.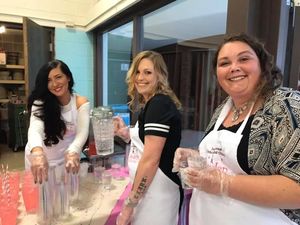 faith in action
United Methodists continue to advocate for access to affordable, equitable, quality health care for all.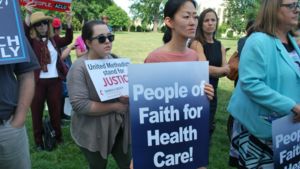 faith in action
2019 was a year when we witnessed an ever-growing disconnect between what the climate science is telling us, the devastating realities of extreme weather, the growing movement of youth and people of faith demanding action, and the unconscionable lack of leadership by U.S. and global leaders.