About 303 results.
Filter By
faith in action
Many low income parents are stuck in a catch-22. They work long hours for low wages to provide for their children only to have a large part of their income go toward child care so they can work long hours. Moore Community House offers pathways to higher wages and access to affordable child care for their children.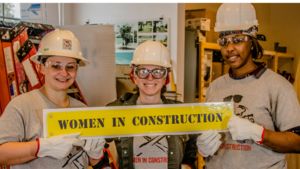 faith in action
The Supplemental Nutrition Assistance Program, or SNAP, helps to feed millions of low-income families. Congress is currently negotiating between two versions of the bill. The version passed by the House would reduce or eliminate food assistance for 2 million people. Please call your members of Congress now and ask them to support the bipartisan 2Senate version of the bill, which protects SNAP. 202.224.3121.
faith in action
Neo-Nazis and white supremacists gathered in Charlottesville, Virginia, last year. This year, they were planning to gather in Washington, D.C. The Baltimore-Washington Annual Conference will host a counter-rally on Aug. 12 called United to Love.
faith in action
Church and Society has been hosting listening sessions around the world on the proposed revisions to the Social Principles. Caroline Mutsago reports on two held in June for the Zimbabwe Episcopal Area and the Africa University.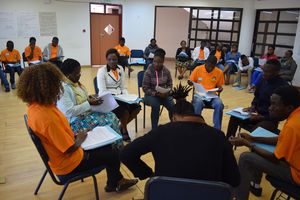 faith in action
"The danger of a nuclear holocaust remains as long as nations maintain nuclear weapons."
faith in action
There are nearly 6 million people living with dementia in the U.S. Alzheimer's is a factor in half a million of deaths each year. United Methodists can put our faith into action by building ministries that welcome and support people living with Alzheimer's or dementia and families and advocating for change.
faith in action
Last year, I visited the United Methodist Building for the first time as a Micah Corps intern. Each year the group from the Great Plains pays a visit Washington, D.C., to learn a little more about advocacy and what the United Methodist Church is doing at a general level. This week they came back, bringing their blue t-shirts and a little nostalgia with them.
faith in action
There are only 35 homes available for every 100 seniors, differently abled renters, and families with children who are extremely low income. One ministry in the Twin Cities of Minnesota is bridging this gap with the most vulnerable in their community. We spoke with Tonya Brownlow, executive director of Emma Norton Services, to learn more.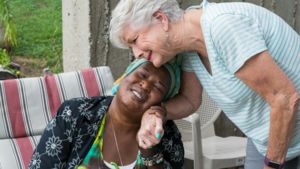 faith in action
Mark Evans is a Duke Theological Intern placed at the General Board of Church and Society. Read his introduction.
faith in action
Church and Society staff have some recommendations for your summer reading list.