SPONSOR A PROGRAM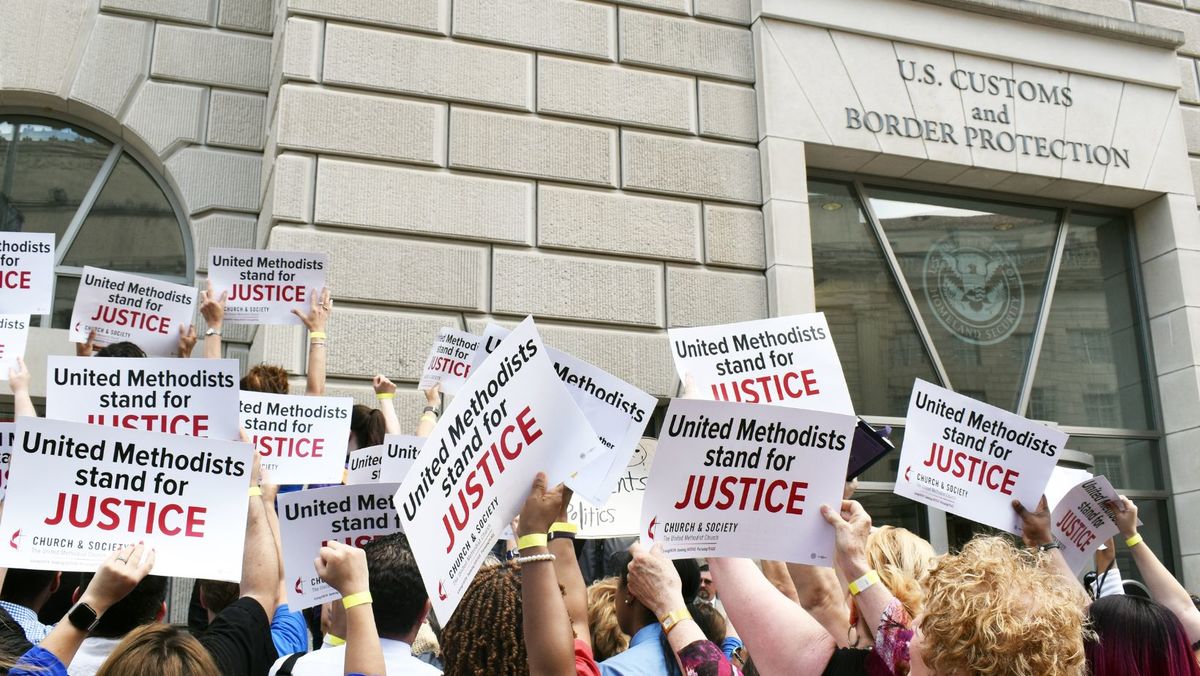 Church and Society invests in United Methodists advocating for justice and peace.
With your help, we strive to foster a better world. We educate leaders and change-makers to become grassroots activists and global advocates who challenge systems of inequality. We connect networks of United Methodists and ecumenical partners to advance justice and peace. And we advocate for public policies that protect the rights of all people.
View some of our programmatic initiatives below and email us to support our mission today.
Educating the Next Generation
Through experiential learning on issues of social concern, Church and Society awakens and enlivens the work of justice and peace for all. Our educational opportunities support United Methodists in learning about the connection between our faith and present-day issues facing the world community.
Your gifts can:
fund a single intern's service with Church and Society,
underwrite a full class of intern's service with Church and Society,
enable one or more United Methodists to participate in the Seminar Program,
endow a full seminar for an entire seminar group.
Advocating and Organizing
Calling for change from leaders, institutions and systems that operate contrary to the teaching of Jesus is a vital part of Christian discipleship. Mandated to show that reconciliation involves personal, social and civic righteousness, Church and Society encourages United Methodists to participate fully in the life of communities, nations, and the world.
Your gifts can:
provide scholarships for United Methodists to visit Capitol Hill and meet with their Congressional Members,
support the work of one or more Legislative Fellows to work with Church and Society for one year.