press release
United Methodist leaders call on ICE to release undocumented immigrant arrested on church property
Was arrested illegally at a Maryland UMC
---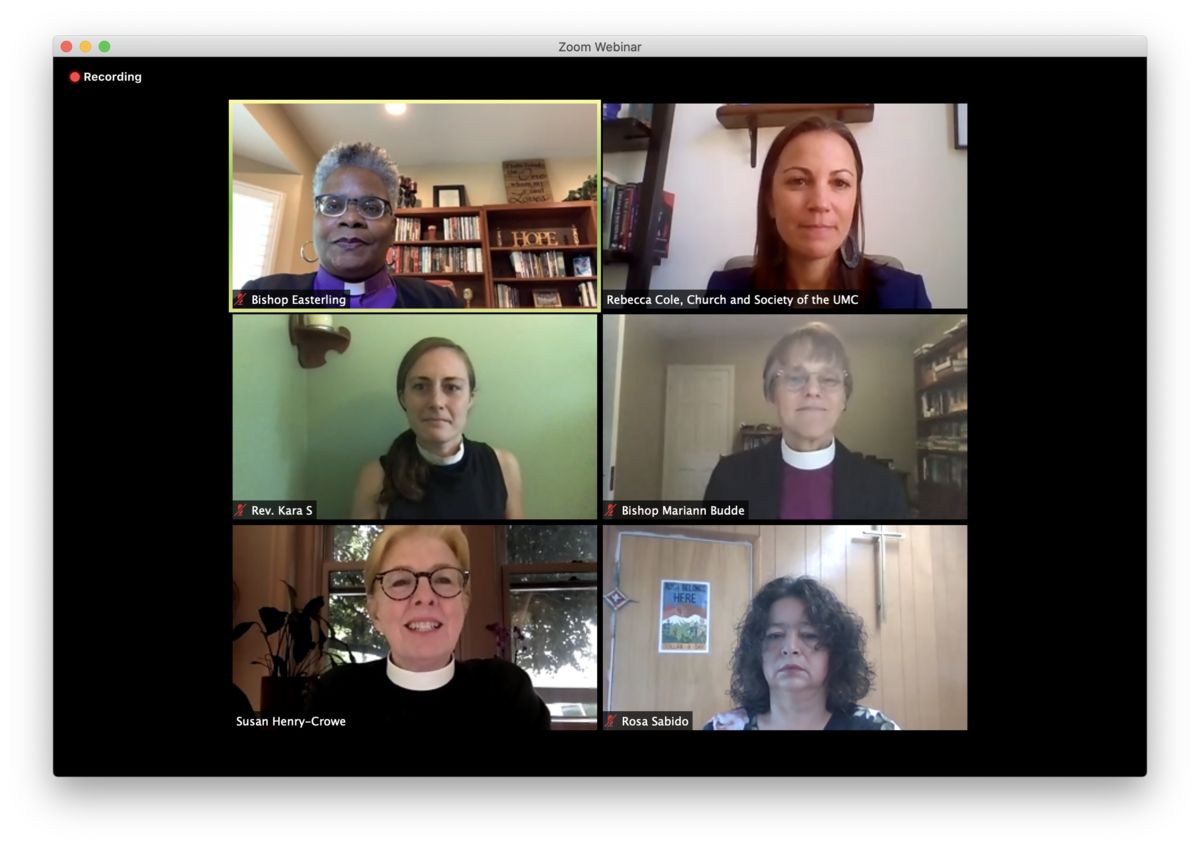 On September 10, six ICE agents knowingly violated the agency's Sensitive Locations policy and lied to Binsar Siahaan, an Indonesian asylum-seeker and six-year member of the Glenmont United Methodist Church in Silver Spring, Maryland in order to arrest him and begin deportation proceedings. In a clear violation of the agency's own policy, ICE entered church property to arrest and detain Mr. Binsar Siahaan, who serves as the congregation's caretaker and lives on the property with his family.
The United Methodist Church believes church grounds are sacred and should always offer safety. ICE crossing church property to arrest someone under false pretenses is not only a violation of human rights and due process, but a breach of ICE's own policy regarding removing someone from a sensitive location. ICE's reckless actions pose a huge risk for immigrants throughout the country who are in sensitive locations; attending school, receiving care in hospitals and health facilities, and seeking refuge in faith communities.
Binsar and his wife Eko have two minor children who are U.S. citizens. Originally from Indonesia, and in the United States for 29 years, Binsar and Eko have a pending motion to reopen their strong case for asylum on religious grounds. Posing no threat to their community, Binsar and Eko cooperated with all ICE check-ins and requirements, but have tragically fallen victim to ICE's unjust practices and the Trump administrations' method of terrorizing families and faith communities who stand with them. Church and Society calls on ICE to immediately release Binsar back to his family and church community and publicly commit to their own Sensitive Locations guidelines.
Binsar's attorney filed a motion for a temporary restraining order to block his deportation, as well as a petition in Maryland federal court that argues his arrest was illegal because ICE entered the home without a warrant. ICE said in a statement that Siahaan received "full due process," but refrained from addressing the legality of the arrest.
The United Methodist Church believes that, "Raids of workplaces, homes, and other social places have violated the civil liberties of migrants. Migrants should be given due process and access to adequate legal representation. Due to these raids and the ensuing detentions and deportations that follow them, families have been ripped apart and the migrant community has been forced to live in a constant state of fear." (Book of Resolutions, ¶ 3281 "Welcoming the Migrant to the United States")
Binsar and Eko are devoted parents and are active, beloved members of Glenmont United Methodist Church and their community. Our scriptures call us to live out the Christian message of loving and welcoming our neighbors. This is the first time ICE entered church property to make an arrest. If ICE is starting to take these actions against a faithful, beloved church member and community, what does this mean for other immigrant families and their safety at healthcare facilities, schools, and houses of worship?
Raise your voice! Sign the petition to call on ICE to release Binsar.
"To refuse to welcome migrants to this country – and to stand by in silence while families are separated, individual freedoms are ignored, and the migrant community in the United States is demonized by members of Congress and the media – is complicity to sin." (Book of Resolutions, ¶ 3281 "Welcoming the Migrant to the United States")
Church and Society will continue the fight to protect immigrant families, and stand against all methods that seek to persecute our neighbors.
United Methodists and other people of good faith and conscience: join us in urging ICE to release Mr. Binsar Siahaan and publicly commit to their Sensitive Locations guidelines.
###
About Church and Society
With offices on Capitol Hill and at the United Nations, the General Board of Church and Society is the advocacy arm of the United Methodist Church. The board is called to advocate for the implementation of the Social Principles.
Contact:
Kurt Adams, Communications Director