faith in action
Sacred Worth Book Highlight: Little Dreamers: Visionary Women Around the World by Vashti Harrison
Check out the Sacred Worth books database for great books about amazing women and girls throughout the month of March and all year long!
---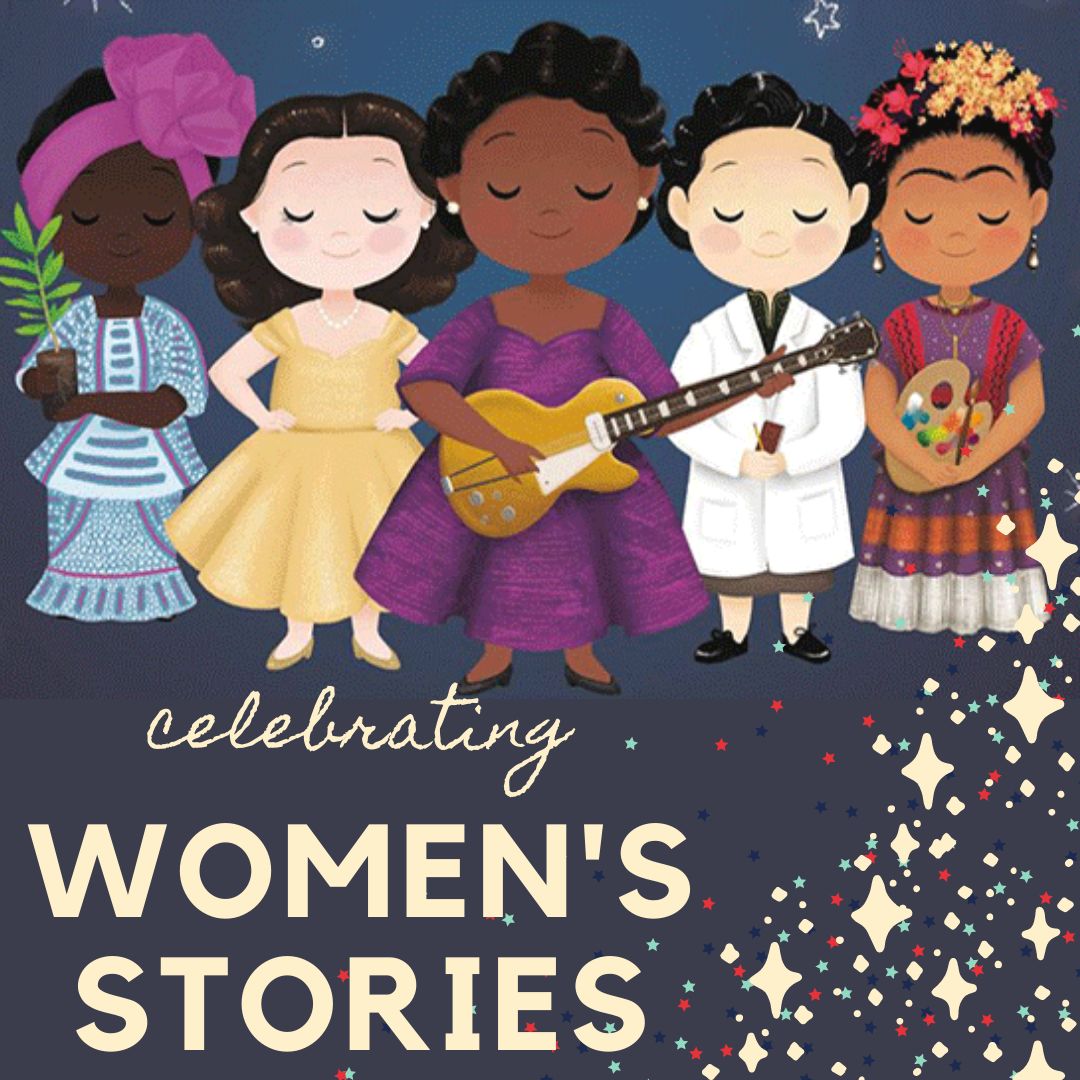 March 8th, when I am typing these words, is International Women's Day, a day to celebrate the achievements of women all over the world and highlight the ongoing global movement for women's rights. The month of March is also when we observe Women's History Month in the United States, recognizing the vital role of women in shaping American history. These observances allow us as United Methodists to also reflect on our commitment through our faith to follow in Christ's footsteps by uplifting the voices and contributions of women and seeking to ensure that their equal worth is affirmed around the world (see here for how and why Church & Society works toward justice for women and children). In addition to these observances highlighting women, March is also National Reading Month, in which Americans of all ages are encouraged to read daily. What better way to celebrate amazing women this month than by reading their stories together with the children in your life?
The Sacred Worth Books database, a resource curated by the General Board of Church and Society, provides a way to search for children's books that highlight the sacred worth of all by featuring diverse main characters and stories. It is a great place to find fun and uplifting stories of all kinds of incredible women and girls. One book that offers many different inspiring stories of women from around the globe is Little Dreamers: Visionary Women Around the World, written and illustrated by Vashti Harrison. This book highlights 35 women whose barrier-breaking, creative, and innovative work made a huge impact on the world around them, including some more familiar names like Marie Curie, Frida Kahlo, and Toni Morrison, as well as many women who may be new-to-you heroines, such as Wang Zhenyi, 18th century Chinese scientist, Esther Afua Ocloo, Ghanaian entrepreneur who championed economic empowerment for women, and Mahasweta Devi, Indian writer who advocated for the rights of indigenous groups in India.
Each woman is featured in a two-page spread with a beautiful illustration beside the words of their story. This format makes it fun for kids to read a story at a time, or several in a row, and easy for parents or leaders to use to highlight one woman at a time for a lesson or message. The characters in these illustrations are meant to represent young girls dressing up as these influential women, to communicate the aspirational nature of these women as well as the power of all young girls to become creative leaders. This lovely, informative and inspirational book is a perfect read for Women's History Month and will remain a favorite all year!
Along with Little Dreamers, there are many, many stories in the Sacred Worth database about women and girls of all kinds. There are tales of historical figures who shaped the United States, like Elizabeth Leads the Way, the story of Elizabeth Cady Stanton's fight for women's suffrage, Yours for Justice, Ida B. Wells, which details Ida B. Wells' brave journalistic work towards ending the brutal injustice towards Black Americans at the turn of the 20th century, and Sonia Sotomayor: A Judge Grows in the Bronx, which tells of Sonia Sotomayor's journey from a childhood of poverty and discrimination to becoming the first Latinx judge on the Supreme Court. There are also stories of influential women from around the world, like Mama Miti, the tale of Wangari Maathai, the first African woman to win the Nobel Peace Prize for her environmental work starting in her homeland of Kenya, Every Day is Malala Day, in which girls around the world write letters of thanks to Malala Yousafzai, Pakistani activist, for her work towards the right to education for girls, and Viva Frida, the story of Mexican artist Frida Kahlo's life and work.
The database also includes fictional stories featuring girls and women as main characters, highlighting the strength and power of all kinds of diverse women. These books include Destiny's Gift, the story of a young African American girl bringing a community together to save her friend's bookstore, Elena's Serenade, about a little girl growing up in Mexico dreaming of becoming a glassblower, and Lotus and Feather, which tells a tale of a girl and her feathered friend who save their Chinese village. There are also books whose poetic words and beautiful illustrations and pictures serve to help girls see the specialness of who they are, like I Like Myself, which celebrates every part of you being you, The Colors of Us, a story highlighting the beauty of all shades of people, and Daughter, Have I Told You, an ode to the bond between mothers and daughters across the world.
Check out the Sacred Worth books database for great books about amazing women and girls throughout the month of March and all year long!