faith in action
Sacred Worth Books
Reading is fundamental.
---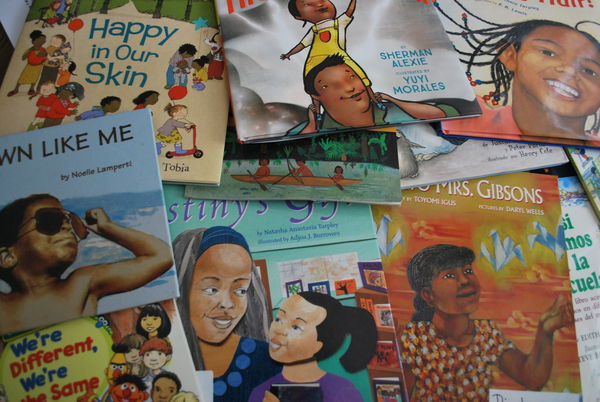 Honoring the dignity and worth of every person — including oneself — is at the heart of the Gospel. "You must love the Lord your God with all your heart, with all your being, and with all your mind. This is the first and greatest commandment. And the second is like it: You must love your neighbor as you love yourself. All the Law and the Prophets depend on these two commands." (Matthew 22:37-40)
Our earliest understandings of ourselves and our self-worth are often related to what we see around us. The earliest images we see as children are those of our closest family members and community and books and other forms of media.
Children's books have predominantly featured white able-bodied boys as the main character.
We have to ask: what happens when the majority of the images that one's society projects do not reflect the strength, beauty and brilliance that God created when God made you?
An increasing number of books include girls, people with disabilities and people of color as protagonists in children's literature. However, they are still challenging to find.
Books that reflect the diversity of God's creation help
Decrease the bias children learn as they grow older.
The children learn to value all of God's creation.
The kids to see themselves represented and a part of the beautiful tapestry of life that God has gifted to us.
Church and Society has created a searchable database that you can use to find books that teach all of the children in your midst that they are beautifully created in the image of God.
And we can always use new books. If you find titles that we have not yet included, please email us — gbcs@umcjustice.org.