faith in action
Moving Toward Environmental Justice
Day of education, action and hope for Katrina anniversary
---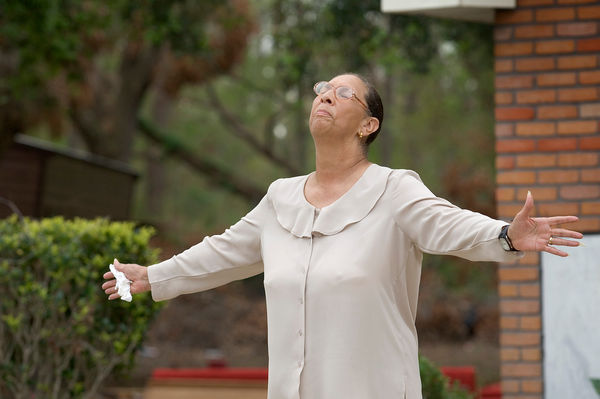 On Aug. 29, 2005, Hurricane Katrina laid bare the environmental racism suffered by Black, Brown and Indigenous people of color in the U.S., and started a movement toward environmental justice for all people.
This year, Aug. 29 was also Environmental Justice Day and four United Methodist leaders participated in a webinar on Aug. 26 sponsored by the General Board of Church and Society to address the past, present and future for just and equitable centered climate justice.
"We as a church honor this journey toward equitable environmental justice. It is a day of education, action and hope," said Laura Kigweba James, program coordinator for Grassroots Organizing for the board, and moderator of the virtual panel.
Hurricane Katrina was a significant part of past American history that informs our present and future commitment to environmental justice, James said. The inequalities that happened in the midst of Hurricane Katrina foreshadowed continuing inequities.
To honor the history, James anchored the discussion with a reflection from the book, "Centering Rooted in the Earth: Reclaiming African American Heritage," written by the Rev. Dianne Glave, one of the panelists.
"The plight of African Americans exposed to disease by the putrid water in New Orleans echoes the experience of Africans who died of disease and starvation after they were captured by whites in Africa and transported to the Americas in the dark holes of ships during the middle passage," Glave wrote.
Glave is associate pastor at Christ United Methodist Church in Bethel Park, Pennsylvania. She has a Ph.D. in United States social history with an emphasis on African American and environmental history. She recently completed an M.Div. in Faith, Health, and Science at Emory University.
"Abandoned lots and overcrowded housing in impoverished places are essentially racialized landscapes where people of color are forced to live and work," she said. "That is environmental inequity."
Another panelist, Helen Smith, has worked with the National Religious Partnership for the Environment since 2019 and served as an Ethic Young Adult Intern at the board.
Smith said when she searched the Bible for a definition of environmental justice she found it in Proverbs 31:9: "Speak up and judge fairly, and defend the rights of the poor and needy."
"Justice goes hand in hand with mercy," she said. "We are really good at mercy in the short-term but justice speaks to the long-term. God said 'You take care of this.'"
The Rev. Christopher Carter said the Christian concept of justice should be grounded in three pillars: Scripture, tradition and the real world. Isaiah 1:16-17, Micah 6:8 and Luke 4:17-19, give us a framework, he said.
"Christian justice means consistently and actively working to see that individuals and groups —especially vulnerable populations on the margins — are given what they are owed. It will be especially skeptical of practices which promote violence, consumerism and autonomy," Carter said.
Financial support from the church is so needed, said Smith.
"We have money as a church and we have people who have been oppressed. I would like to see church pledge to pay these churches."
James said the board has a call to action for climate justice and asks people of faith to contact members of Congress to prioritize climate action.
She called on the church to recognize the linages of environmental justice and not forget the past. "May we always recognize the power we have in our present moment to create change and may we keep building toward a future for all of us," she said.
Kathy L. Gilbert is a freelance writer in Nashville, Tennessee.