faith in action
February is African American History Month: The Blessing and Burden of Being Black in America
This article was written by Church and Society staffers Rev. Camille Henderson-Edwards and Rev. Kendal McBroom, who provide a perspective on celebrating African American History Month in 2023.
---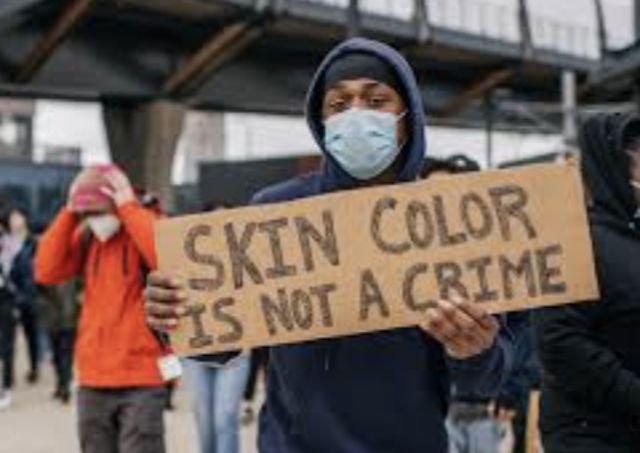 We have been here before.
We have been to this disorienting intersection of celebrating Blackness while mourning yet another Black life. The recent killing and released video footage of Tyre Nichols at the onset of Black History Month, reignites the sobering reality that it is both a blessing and a burden to be Black in an anti-Black America.
As Black people, we carry the blessing of witnessing Christ at work through the expression of Black life. Black joy, Black resilience, and Black ingenuity are undeniable markers of the power and presence of the Holy Spirit. We simultaneously carry the burden of what W.E.B DuBois, co-founder of the National Association for the Advancement of Colored People (1909) and the first Black to earn a PhD from Harvard University (1895), called "double consciousness." We must contend with being Black and American as we cope with deadly acts of repeated injustice.
Standing at such a familiar intersection, perhaps the call of this year's Black History Month is to acknowledge the past, contend with the present, and prepare for the future.
THE PAST: INSTITUTIONAL ROOTS OF A RACIST SYSTEM
What the officers in Memphis did to Tyre Nichols is an example of what happens when the systems, behaviors, and beliefs of white supremacy take root in an institution and in individuals. Though visibly Black, these officers were active participants in the vile behavior of white supremacy, which seeks to dehumanize, denigrate and destroy the very blackness they visibly embody. Their actions were no different than what Klan members did to Emmitt Till in 1955. These actions were no different than how law enforcement officers would allow racist mobs to overcome Black detainees and take them to be lynched.
However, because white supremacy is motivated by hate and violent intimidation, it doesn't matter that the officers in this case who were charged with murder and guilty of assaulting Tyre's Black body were also Black. These officers were comfortable operating within a system that is part of American policing. The system of American policing began as a product of slave patrols and controlling Black bodies while protecting white property. When this history is understood, albeit abhorrent, it makes it clearer to see why the officers felt the need to respond in the way they did to Tyre Nichols.
THE PRESENT: A WILLFUL BLINDNESS TO SEE WHAT'S IN PLAIN SIGHT
As Christians and United Methodists, how are we to make sense of this as the Church of the One who was brutalized and murdered at the hands of state-sanctioned violence? What are we to make of Tyre's death in relation to the death of Jesus?
As believers in a Savior who died the death of a criminal, though he was innocent, we must pause, reflect and repent of the ways Tyre's death is on all our hands regardless of our racial identity, social class, profession, or religious affiliation. Just as Jesus' death was the result of mob violence and death at the hands of the state, so too was Tyre's death.
When we allow white supremacy, hatred, and evil to inform the institutions who proclaim that their purpose is to protect and serve, we are guilty. When we internalize and justify the abusive narrative or are complicit to practices of the oppressor, we are guilty. When we distance ourselves from the suffering, harm, and degradation of our sisters and brothers of different colors or social locations, we are guilty. When we refuse to call evil by its name and origin, we are guilty.
THE FUTURE: VEERING AWAY FROM ANTI-BLACKNESS IN OUR SOCIETY
As the United Methodist Church, we affirm all persons as equally valuable in the sight of God. The mandated Social Principles of the Church unequivocally commit us to move beyond symbolic expressions and representative models that do not challenge unjust systems of power and access. Furthermore, we are called to imagine and create a system for the care and restoration of victims, offenders, criminal justice officials, and the community (Social Principles ¶162, The Social Community).
As such, we must both reimagine and actively engage in the creation of structures and systems that honor the dignity of all people, regardless of race, creed, or origin.
Our future demands our commitment to ensuring that the community flourishes. As we celebrate Black History Month, let our future require diligence in protecting Black joy, honoring the Black experience and encouraging limitless Black achievements.
OUR CALL TO ACTION
Today, we call on members of the United Methodist Church to support the policies that not only keep our communities safe but also support and allow Black life to flourish.
Call your elected officials and encourage them to support HR 40 and S 40, legislation that would create a commission to study the possibility of reparations for the Black community.
Call on the House and Senate at the U.S. Capitol Switchboard (202) 224-3121 to bring back the George Floyd Justice in Policing Act to hold officers accountable to the communities they serve.
Together, we can transform our world and veer away from the anti-Blackness that so permeates our society. We can celebrate Black History through these actions and ensuring that Black life is protected and heard. And, just as we have in ages past, we will continue to care for one another and dance the dance of being Black in America with style, grace, and persistence.
The Rev. Camille Henderson-Edwards is the Director for Economic, Health and Gender Justice at The General Board of Church and Society. She is also the Church and Society liaison for BMCR, the Black Methodists for Church Renewal caucus of the United Methodist Church.
The Rev. Kendal McBroom is the Director of Civil and Human Rights at the General Board of Church and Society. He is also the Church and Society liaison for MARCHA, the Hispanic/Latino caucus for the United Methodist Church.