event
Sacred Worth Books Summer Read-Along Series
Join us every Wednesday in July for a read aloud and discussion of a children's book.
---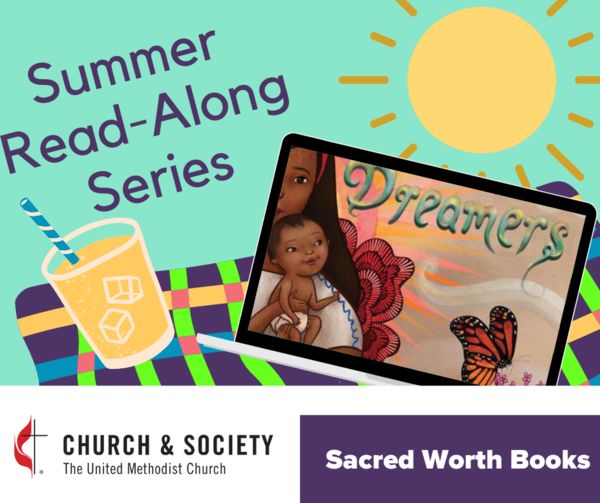 School's out for the year, but now it's time to settle in with some great summer reading!
Join Church and Society leaders every Wednesday in July on our YouTube channel for reading and discussion of a children's book from our Sacred Worth Books database. 
Each week, we'll read a different book from our database and share discussion questions to read along with the children in your life.
Summer Read-Along Schedule:
July 7: We Are Water Protectors by Carole Lindstrom, Illustrated by Michaela Goade Read by Emily Newman, Church and Society intern.
July 14: Just Ask! By Sonia Sotomayor, Illustrated by Rafael Lopez Read by Leslie Ballew, Church and Society intern.
July 21: All Are Welcome by Alexandra Penfold, Illustrated by Suzanne Kaufman Read by Aimee Hong, Senior Executive Director of Education and Engagement.
July 28: Dreamers Written and Illustrated by Yuyi Morales Read by Rev. Katie Monfortte, Education Program Coordinator.
And don't forget to submit your recommendations to add to our Sacred Worth Children's Books Database here.
July 7, 14, 21 and 28 at 2pm EST
YouTube - no advance registration required. Be sure to follow our page and share content.