About 137 results.
Filter By
press release
Tasked by General Conference, Church and Society continues quadrennial process
faith in action
As the U.S. Senate considers a bill that will dramatically change the health care system in the United States, the Rev. Shelby Slowey speaks out against its affects on maternal health.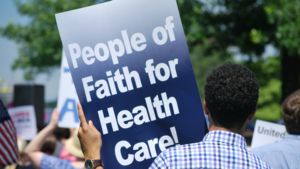 faith in action
Eric Garner was killed by police officers three years ago today. Yet, no one was found responsible for his death. How can there be a murder with no murderer?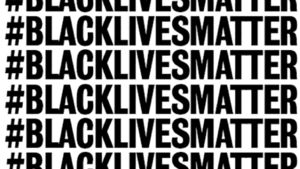 faith in action
Huntington, West Virginia experienced 27 overdose calls over four hours on August 15, 2016, creating a national spotlight on a disease raging in the United States. The news hit close to home because I was settling back into life in Huntington and preparing for another semester at Marshall University. But this wasn't my first encounter with substance abuse disorder.
faith in action
The annual conference season has come and gone, and issues of social concern were part of the discussion in numerous conference sessions this year.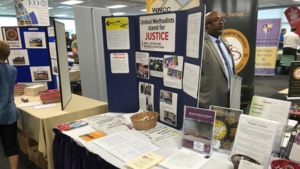 faith in action
Stories are powerful. The stories of migrants, refugees and uprooted peoples can change public policy.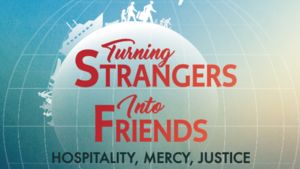 faith in action
Engoma Fataki, a participant in Church and Society's Ethnic Young Adult Program, reflects on their time in Washington, D.C.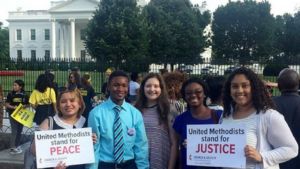 faith in action
Tomorrow is World Population Day. This year's theme is "Family Planning: Empowering People, Developing Nations."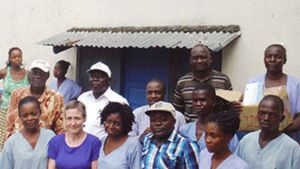 faith in action
With more than 120 countries voting for the treaty, the U.N. adopted a nuclear weapon bans.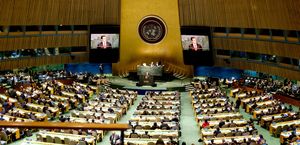 statement
General Secretary Susan Henry-Crowe sent a letter to senators to express concerns about the health care legislation currently being considered before the United States Senate.