About 254 results.
Filter By
faith in action
One ministry in the North Texas Annual Conference is living into a new vision of ministry.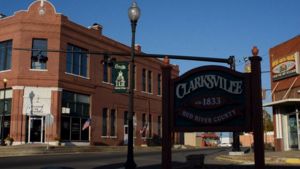 press release
Church and Society Board of Directors Gathers in Berlin, Germany
statement
The board of directors, at their spring 2018 meeting, supported the March for our Lives and other efforts to prevent gun violence.
statement
The board of directors of the General Board of Church and Society took action at the spring 2018 board meeting to pass a resolution on global migration.
faith in action
Did you know that Church and Society has a store? While all resources that Church and Society offers are available as free downloadable documents, professionally produced materials are available for purchase.
faith in action
Several United Methodist-related organizations, including Church and Society, are among the sponsor and partner organizations for this year's Ecumenical Advocacy Days, April 20-23 in Washington, D.C.
faith in action
Gun violence kills 93 people each day in the U.S. Our homes, our schools and our congregations are not immune. Addressing this epidemic is a Gospel call.
faith in action
A civil war has ravaged Yemen for nearly three years, following years of political turmoil. Saudi Arabia, in coalition with several other Gulf nations and with U.S. backing, began airstrikes in March 2015 trying to influence the outcome of the civil war.
faith in action
We spoke with the Rev. Juhye Hahn, a pastor who serves a congregation that has become a sanctuary church.
faith in action
A quiet town outside Stuttgart, Germany welcomed a group of refugees. What happened next surprised them.