faith in action
Welcome our summer intern Eliza Love
Eliza Love joins us as a General Summer Intern and Hess Fellow from Birmingham-Southern College. We asked her a few questions to share her work and passion.
---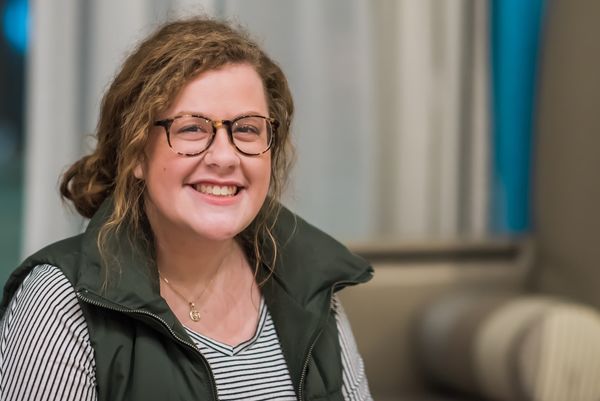 Summer Intern: Eliza Love
Eliza joins us from River City United Methodist Church in the Kentucky Annual Conference. She is a student at Birmingham-Southern College where she is a Hess Fellow and studying Religion.
While serving at Church and Society her work will be in the area of Education and Leadership Formation with a focus on the Social Principles.
We asked her a few questions at the start of her internship. Read through her responses to learn why she has chosen to intern with us.
What past experiences have shaped you to do this work?
I have been greatly impacted by the people in the churches I have been a part of and my annual conference. The experiences that have shaped me most would be my time in college participating in religious life, serving at Aldersgate Camp and Retreat Center, and attending the Global Young People's Convocation last summer.
Why have you chosen to take part in a faith-based internship this summer?
I am interested in learning and experiencing how faith in action and social justice are so deeply connected. I feel that the work Church and Society is doing is essential in the life of our church and I am thrilled to have the opportunity to work alongside the staff here.
What are your hopes for this internship/ your time in DC?
I hope to get a better understanding of the work Church and Society takes part in and to take what I have learned back to my annual conference. Washington, D.C., is such an exciting place to be, and I can't wait to get started!