faith in action
UMC Delegation at COP27 in Egypt November 6 - 18, 2022
Representing nearly every country, world leaders and civil society will arrive in Sharm El-Sheikh, Egypt next week for the United Nation's annual climate summit.
---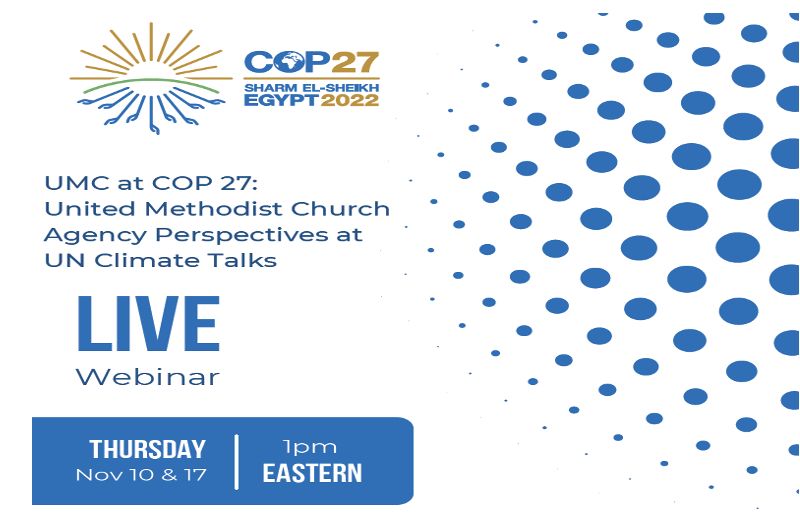 This year's gathering, COP27, provides an opportunity to assess countries' progress in implementing their pledges under the Paris Agreement and to scale up our collective commitment to reduce emissions and assist communities impacted by the climate crisis.
The urgency of this moment could not be clearer. Historic and unprecedented climate-fueled impacts are being felt around the world. From unprecedented floods in Nigeria and Pakistan to the historic drought in Somalia and the Western United States, climate change is ravaging regions and displacing communities.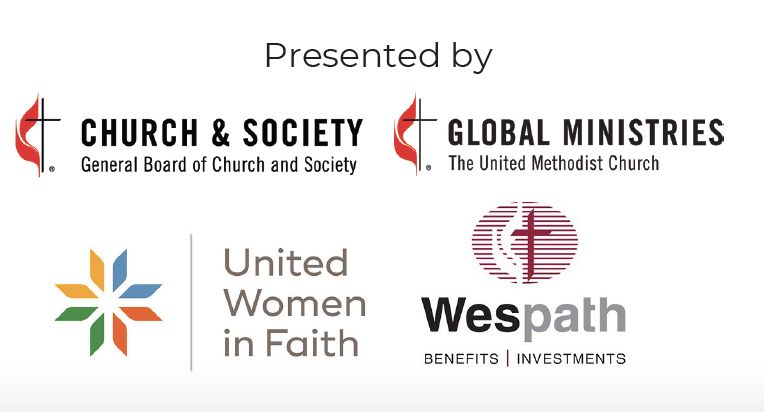 Church and Society will be present alongside other United Methodist and interfaith voices – to press global leaders for action and to learn how we, as people of faith, might better respond to the ongoing crisis.
Our UMC delegation is hosting two webinars – one each week – to provide updates, answer questions, and share insights from inside the negotiations.
Join us and Register today for these sessions. Once registered, you will receive a confirmation email containing information about joining the sessions on Zoom.
Also, follow all our COP27 updates on GBCS Facebook and Twitter.
Let us pray that world leaders at long last hear the groaning of creation and respond to this urgency with new, ambitious actions.