faith in action
The Rev. Dr. Susan Henry Crowe Celebrated for 48 Years of Ministry
IT'S TONIGHT! The Board of Directors of the General Board of Church and Society invites you to a Livestream Event celebrating and recognizing The Rev. Dr. Susan Henry-Crowe for more than 48 years of ministry.
---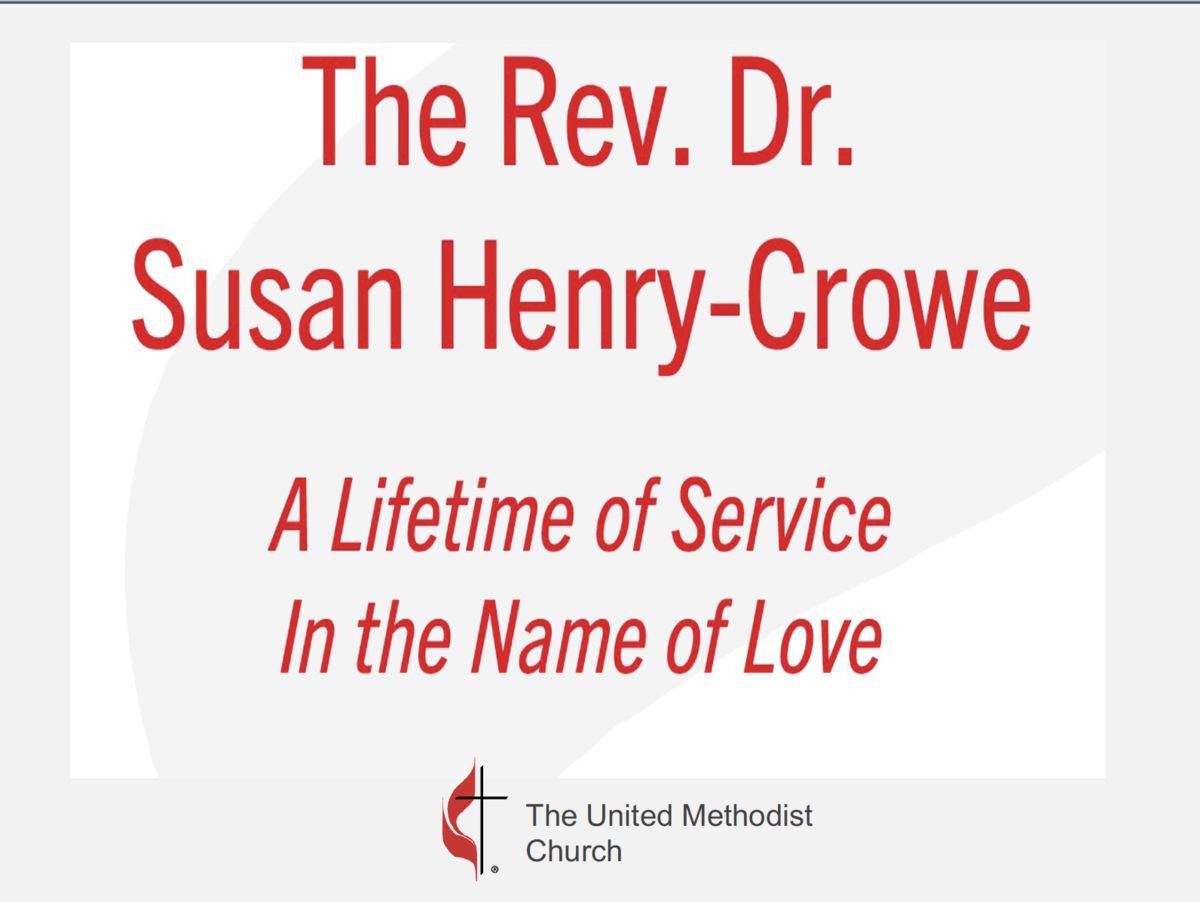 Watch tonight live!
Rev. Henry-Crowe retired from GBCS on December 31, 2022 after eight years as General Secretary.
WHEN:
Tuesday, March 21, 2023
TIME:
Live Program 7:30 pm - 9:00 Pm Eastern, 6:30 pm - 8:00 pm Central
Pre-recorded tribute starts at 7:15 pm Eastern, 6:15 pm Central
LINK:
Hosted on GNTV YouTube channel
The celebration will be recorded for later viewing on Church and Society's YouTube Page.