faith in action
The Importance of the U.S. Census to Me
Board of directors member Raúl Alegría reflects on the importance of the U.S. Census
---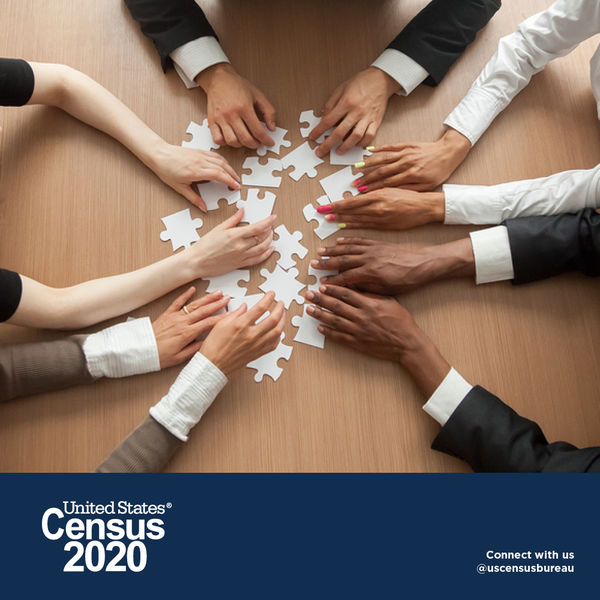 Once a decade beginning in 1790 every resident in the United States is to be counted. Mandated by the U.S. Constitution, the census counts the population of residents, households, as well as collects other statistical information.
Why is it important to me that all persons are counted in the U.S. Census?
In the gospel of Mark, Jesus outlined the greatest commandments. The second of these commandments, "Love your neighbor as yourself" (Mk 12:31) connects to the noble vision of our Founders to ensure all persons are cared for in the United States.
God gives to each of us that responsibility to love and care for yourself and love and care for your neighbor. Our neighbors do not have to be U.S. citizens.
There are some persons who are not confident that the U.S. Census will hold in trust the information they are asked to share. The charge of the U.S. Census is to compile and gather information based on the questions asked on the entire population of U.S. residents. There will not be a question or questions about citizenship on this 2020 U.S. Census.
The results of the U.S. Census will serve as the basis for the reallocation of congressional seats, the adjustment of congressional district boundaries as is approved by the individual states and the distribution of federal funds that support vital programs of public policy in the states, counties and communities in the United States. The vital programs include and affect housing, education, transportation, employment and health care. Responding or not responding to the U.S. Census impacts these and other programs that will affect each person in the U.S. and our neighbors in the U.S.
The 2020 U.S. Census will be conducted on paper, by telephone, and online. If there is not confidence or certainty of the security of completing your census responses online, check with your local church pastor to see if using the online access in a secure server through your local church is one way for you to complete your census response.
As a person of faith, I commend and encourage people of all faiths who are residents in the United States of America that they participate in the 2020 U.S. Census. God always calls each of us to care for each other so that all people can live life abundantly in God's grace.
¡Órale Adelante con Dios! ¡Bendiciones Siempre!