faith in action
Tell Congress To Oppose Fast Track Permitting For Fossil Fuels.
fossil fuel crisis
---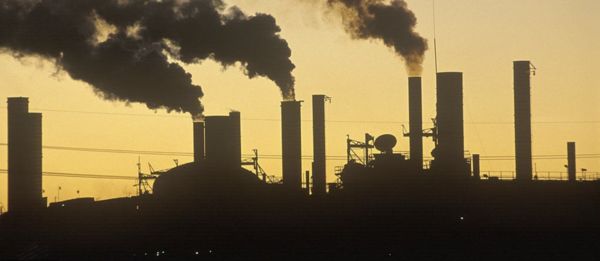 In July, Congress passed, and President Biden signed into law, the Inflation Reduction Act which includes important provisions to reduce emissions and address the escalating climate crisis.
To secure the votes needed to pass this bill, Congressional leaders agreed to consider separate legislation that would expand and expedite mining and fossil fuel development.
Right now, Congress is developing this permitting legislation. As United Methodists called to speak out for justice, we must voice our opposition. Draft proposals plan to circumvent environmental safeguards and fast-track projects that would further harm frontline communities already facing the toxic burden of our mining and fossil fuel development.
As United Methodists, we advocate for energy policies that are rooted in justice and sustainability. We affirm that energy policies must "fairly distribute the benefits, burdens, and hazards of energy production and consumption" and "enhance local environmental and economic vitality while minimizing impacts on the health of both human and non-human creation." (Resolution 1001: Energy Policy Statement). Unfortunately, the legislation being developed over the objections of frontline communities would perpetuate environmental injustice and sacrifice the well-being of some for the profit and privilege of others.
Please take the time today to contact your Members of Congress – both your Representative and Senators – and ask them to oppose any legislation that would expand fossil fuel development despoiling communities, endangering the health of our neighbors, and worsening the climate crisis.
The suggested letter text leans heavily on our United Methodist Resolution 1032: Principles for Just and Sustainable Extraction and Production, but is editable for you to personalize with your own experience and perspective to share with your Members of Congress.
Thank you for your ongoing advocacy to protect God's people and God's planet.