faith in action
Remembering Dr. Willie Christine King Farris, Scholar, Educator and Civil Rights Activist
Memorial services and tributes were held in Atlanta, GA this past weekend for the last living sibling of Dr. Martin Luther King, Jr., Dr. Willie Christine King Farris. She died in June. She was 95.
---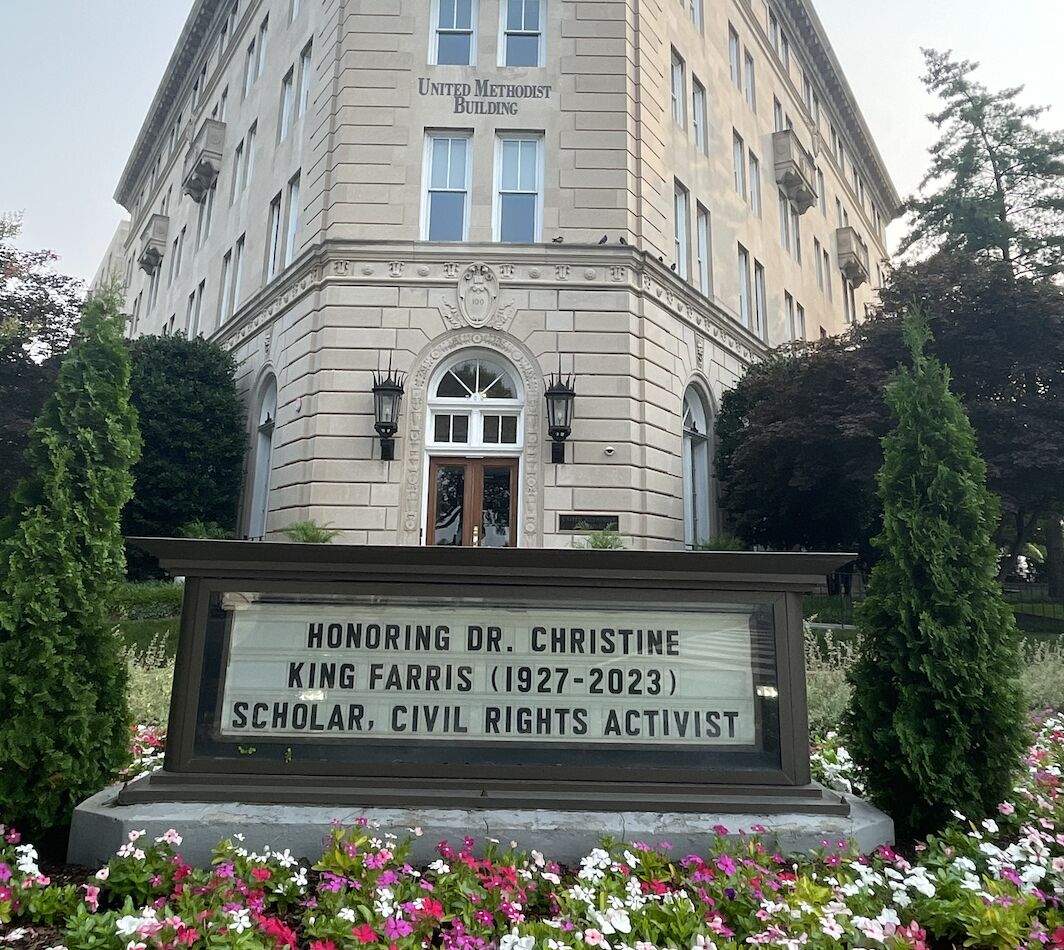 "The best way each of us can celebrate Martin's life is to join in the struggle for freedom, peace and justice" – Dr. Willie Christine King Farris (1927-2023)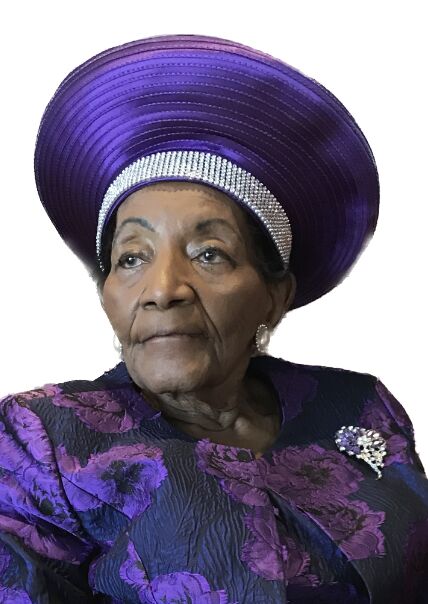 A civil rights leader in her own right, Dr. King Farris worked closely with her brother's widow Coretta Scott King to establish The King Center for Nonviolent Social Change, earning her a title among her family as "the power behind the throne" and helping shape her brother's legacy.
She was the longest-serving member of Ebenezer Baptist Church, home church of the King family and former pastorate of the Reverend Dr. Martin Luther King, Jr. As professor of education, she also was the longest-serving faculty member at Spelman College in Atlanta, where she taught for nearly 60 years.
During her home going celebration, U.S. Senator Raphael Warnock, her pastor at Ebenezer, delivered the eulogy. "Here lies a great daughter of a great state. Georgia is better because she passed our way," Warnock said.
Board Member of Church and Society, UMC Florida Conference Director of Justice Ministries and East Central District Superintendent, Rev. Dr. Sharon Austin, knew and worked closely with Dr. King Farris. Before Rev. Dr. Austin transferred her clergy orders to The United Methodist Church and moved to Florida, she made history as the first woman ordained at Ebenezer Baptist Church in 1981 and first woman to serve on Ebenezer's pastoral staff.
"Dr. Farris was always dignified, gracious, encouraging and leaves an indelible imprint on my life and my ministry," said Austin. "Dr. Farris held prominent leadership positions, including being a significant voice for the church, managing Ebenezer's centennial anniversary and playing a major role in building the Horizon Sanctuary in the 90's."
After a life of 95 years well lived, Dr. King Farris is the fourth Black American to lie in state in the Georgia capitol rotunda. Dr. King Farris was also honored by the NAACP, among other organizations, and recognized for her community leadership.
"Dr. Farris loved the Lord and was a person of deep faith," Austin said. "She worked alongside Martin, Jr., Coretta Scott King, John Lewis, Andrew Young, Ralph Abernathy, Joseph Lowery, and so many other prominent civil rights leaders of her day. Her presence, leadership and influence will be deeply missed."