faith in action
Register Now: Witness Wednesday on Nov. 9, 2022 on COP27
The General Board of Church and Society (GBCS) invites you to our upcoming Witness Wednesday: A Call to Social Holiness and Global Advocacy at COP27, led by Rev. Laura Kigweba James, GBCS Director of Grassroots Organizing.
---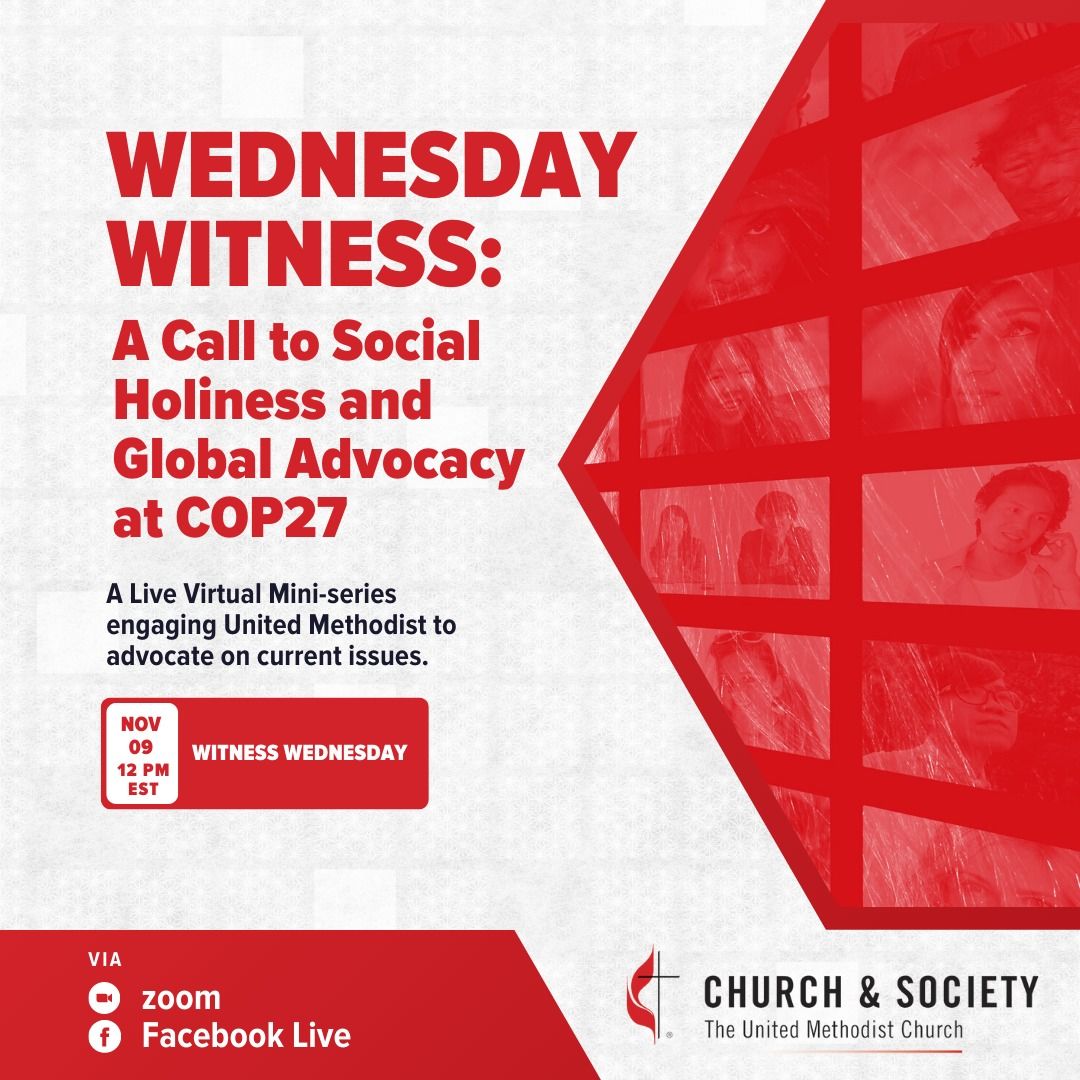 Nov. 9, 2022 | 12PM Eastern Time
on Zoom and Facebook Live
with John Hill, GBCS Deputy General Secretary (live from COP27)
As the world experiences the impacts of climate change, there is an invitation and a specific call for people of faith to organize and advocate for just and equitable solutions that will protect the climate and create an environment where all creation can thrive and flourish.
This year, United Methodists are gathering at the Conference of Parties to the United Nations Framework Convention on Climate Change (COP27) in Sharm el-Sheikh, Egypt to advocate for just and equitable solutions for the climate.
Join Church and Society on Nov. 9 at 12PM Eastern for the Wednesday Witness. John Hill, GBCS Deputy General Secretary, will join live from COP27, with on the ground updates and guidance.
Witness Wednesdays are designed to be short - no more than 30 minute - virtual sessions, that highlight current issues that we are working on at Church and Society. These sessions will equip you and your congregations to take specific action to create change in your local communities.