faith in action
Reflections from the Church and Society Internship Program
Church and Society's two theological interns reflect on their experience and learnings so far.
---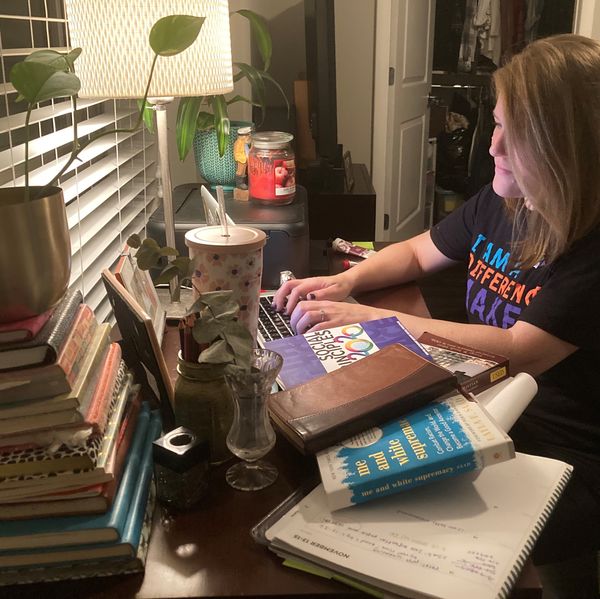 Emily Newman on connecting theological studies and the work of Church and Society.
Throughout my learning experience at Wesley Theological Seminary, there has been a thread I've noticed which I think ties directly to the work of Church and Society. This thread is God's desire, as demonstrated by the life of Jesus, not only to save souls, but to bring justice to this world and for God's children to care for one another's physical and worldly needs as well as our spiritual ones.
In the Hebrew Bible, God's prophets call out for justice for the poor and welcome to the stranger, not just by individuals but by nations. In the New Testament, Jesus, God incarnate, offers food to the hungry, heals the sick, even brings Lazarus back from the dead, embodying that redemption offered through the kingdom of God is not just a salvation of the spirit after we die, but a care for the physical needs of humanity as well.
Jesus also cares for the social and political needs of people, reaching out and intentionally befriending and standing in solidarity with the marginalized, speaking out against religious and political leaders who benefit from the oppression of others, again showing that the salvation offered through the kingdom of God has a dimension of redemption for the structures of our society here and now, not just in a future reality in heaven.
The General Board of Church and Society advocates for civil and human rights, economic justice, environmental justice, health and wholeness, peace with justice, and the interests of women and children. Church and Society works from a United Methodist perspective towards helping the physical, social, and political needs of all of our neighbors be met through advocacy for just and equitable policies. I was excited to have the opportunity to intern at Church and Society because I feel that this mission brings together everything I have been learning in the classroom and in my personal spirituality into real ways the church can be mobilized in our communities and in our nation towards enacting love of neighbor.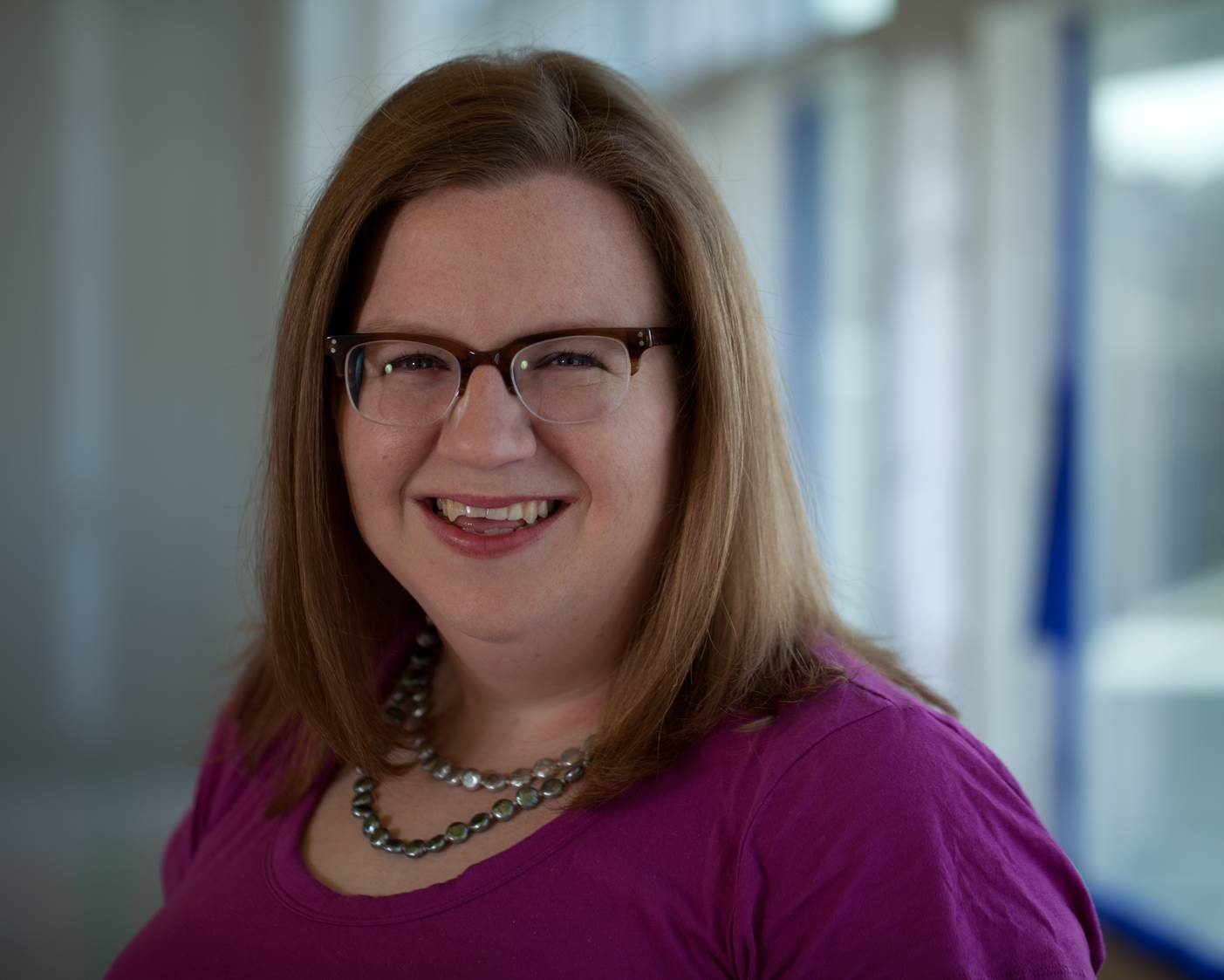 Amanda Holmes on story and advocacy, learnings from "I Am Her" conference.
Earlier this month, I had the opportunity and privilege to attend the I AM Her Women's Leadership Summit 2020, sponsored by the General Commission on the Status and Role of Women. The goal was to bring women leaders together to "Be Inspired, Be Empowered, and to Be Equipped to do the work both personally, professionally, and within the United Methodist Church to connect."
One of the largest focuses of the summit was on relationship building and networking, which is absolutely essential to our roles as ministry leaders, and particularly in my work as an intern with Church and Society. I have always enjoyed using personal stories in the work of advocacy and community organizing and was so excited to see that the famed The Second City improv group would be offering two plenary sessions from their The Second City Training Center on storytelling and collaborative communications.
Storytelling is an incredibly important and useful tool in both advocacy and community organizing because it works to humanize the issue or legislation one is working on. Data is great, but personal stories are what makes the difference, particularly personal stories from those directly affected by the issue. The foundation of collaborative communications and storytelling as taught by The Second City is using the idea of "Yes, and…" and creating stories from a place of abundance. "Yes, and…" is a tool frequently used in improv storytelling to establish a collaborative communication of story, recognizing that the idea presented has been heard but not necessarily committing to it, and using it to continue the thought.
In connecting this tool to my work, "Yes, and…" can also be an effective tool in advocacy visits when responding to the person in power you are meeting with. It recognizes that you have been listening to comprehend rather than respond, but also allows you to continue the story by redirecting it. An example that incorporates some of the work I am doing this semester in my classes might be the following interaction: One person says, "The Bible says…" The opportunity there is to acknowledge that and continue the story by saying, "Yes, it does say that, and reason and experience say…" thereby recognizing the initial statement but also being able to get your point across through redirection.
In addition to the use of "Yes, and…" The Second City also guided us in a discussion on effective storytelling by creating your story from a place of abundance. During this session, we were guided in a series of improv warm-up activities to begin to fully embody our story. In creating from a place of abundance, there is no idea that is wrong, but there is an opportunity to edit based on context, especially reflecting the audience and the time allotted. Abundance offers the opportunity to edit the story down to its core and to clarify the key message. In editing, you can also create multiple stories based on time, so you might have your 30-second story or message, one for 2 minutes (also known as your elevator pitch), and a longer, more detailed one for an extended meeting. Storytelling is key to making the data around an issue come alive and by creating from a place of abundance, it ensures that important details are not missed.
I am so grateful to have had the opportunity to attend this summit and look forward to incorporating what I have learned into my work at Church and Society this year!