faith in action
Planting the Seeds: An Ethnic Young Adult Alum Reflection
ViaFaith McCullough is currently an ImpactOK2 Resident in the Oklahoma Annual Conference. She reflects on how the GBCS Ethnic Young Adult Internship helped her to live out her faith boldly.
---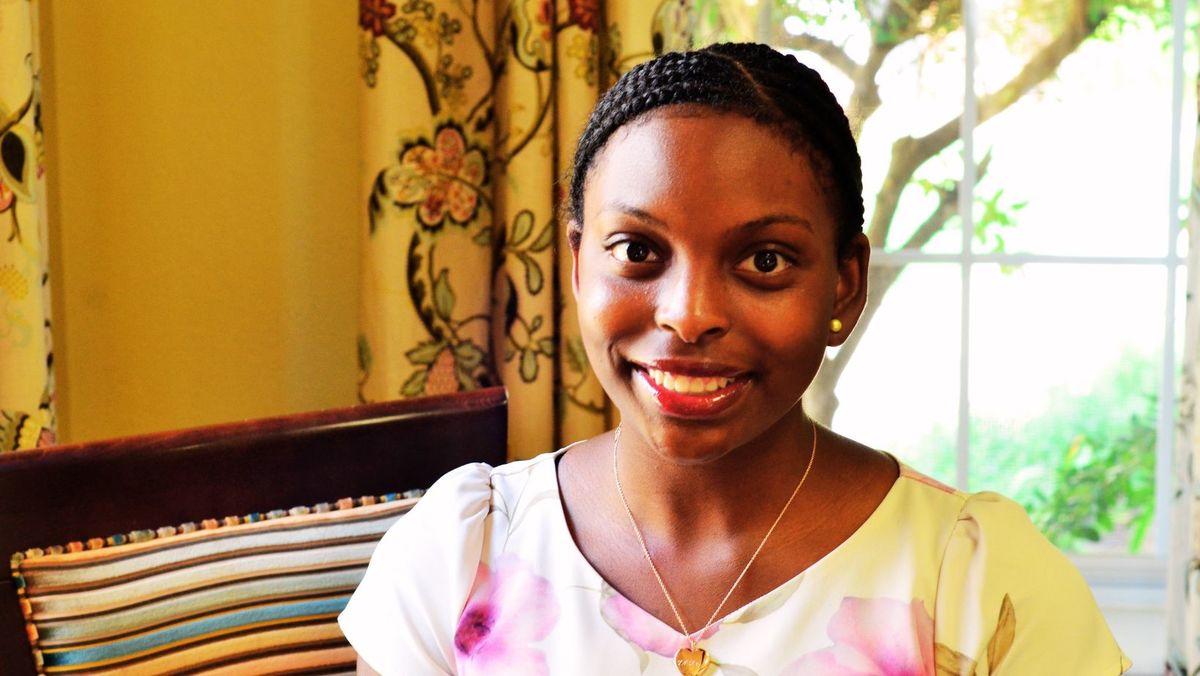 "The Kingdom of Heaven is like a mustard seed planted in a field. It is the smallest of all seeds, but it becomes the largest of garden plants; it grows into a tree, and birds come and make nests in its branches."
-Matthew 13: 31-32 (NLT)
The smallest seed can appear when you least expect it. 
When I first applied for the Ethnic Young Adult (EYA) internship in the spring of 2020, I was a bright-eyed college junior, passionate about making a change in the world. I had just wrapped up a semester of rigorous political science courses that challenged my perception of the world and the foundational faith beliefs I had learned during childhood. I was searching for answers. My mind was overloaded with a series of questions: (1) why were people around the globe suffering under systems of oppression, (2) what role did the church play in working to combat these conditions, and (3) how was God calling me to respond? Little did I know that my questions would be addressed through the Ethnic Young Adult Internship. 
In Matthew 13:31-32, Jesus uses the parable of the mustard seed to illustrate the power of spreading the Gospel or "good news" or working for justice even when the work seems insignificant. The potential to impact lives is limitless. The Ethnic Young Adult program planted a seed within me that I pray continues to be fruitful. Through the program, I was able to advocate for the expansion of rights for marginalized communities, connect with a group of young adults committed to equity, and explore the calling God has placed on my life. 
The smallest seed can blossom into a bountiful garden. 
During the Internship, I worked with RESULTS, a nonprofit organization of everyday people committed to ending poverty. In my position, I helped create advocacy materials, make federal policy recommendations, and connect with other anti-poverty organizations. This invaluable experience opened my eyes to the diversity of ministry and deepened my faith. Before the internship, I always believed one had to do something monumental to make a change. I believed advocacy had to be "newspaper worthy." I never accounted for the ways a data graphic, newsletter, or casual conversation could amplify the voices of those in need. In this way, I saw how a single idea could grow into a garden of solutions. 
The smallest seed can offer a lifetime of fruitfulness. 
As I reflect on my current position as an ImpactOK2 resident, I think about the ways the EYA internship helped prepare me for this moment. As an ImpactOK2 resident for the Oklahoma Annual Conference, I serve to bridge the gap between young adults and local United Methodist churches. I am forever grateful for the many lessons I learned through EYA, such as how to relate to young adults and ways to boldly live out my faith. I learned the importance of embracing my story, the power of prayer, a personal relationship with Christ, and the necessity of centering the voices of others. All of these lessons are small seedlings that I pray will continue to blossom into a fertile garden for ministry over time. 
By ViaFaith McCullough, EYA Class of 2020 
---
GBCS is now accepting applications for our EYA 2023 Summer cohort!
We hope that this reflection by ViaFaith encourages you to find out more about our internship programs. We are already preparing for our next great cohort.
The Ethnic Young Adult (EYA) program is for young justice seekers willing to unpack their faith and identity and develop a deeper understanding of justice. Interns gain professional experience by serving with a placement organization (network partner of Church & Society) to address social injustices. These partner organizations do advocacy, public policy, nonprofit and grassroots organizing. EYAs work with their placement organization four days a week.
EYAs engage in weekly seminars and devotions. These sessions are designed to explore various topics related to Church and Society's mission, vision, and ongoing efforts. Interns are also introduced to concepts of justice and spiritual practices and learn from advocates and faith leaders. 
Interns in this cohort are provided dorm-style housing at the United Methodist Building directly across from the U.S. Capitol., in an intentional community with members of our worldwide United Methodist connection. 
As the story of ViaFaith shows, this is a unique opportunity to participate in national advocacy and public witness, putting faith in action. 
Program Dates: June 4th – July 29th, 2023  
Stipend: EYA interns receive a stipend of $1,700 upon completion of program requirements.
Applications are due by March 6th, 2023. To apply and learn more, visit our internship page. 
*Program Qualifications *
---
Be a member of The United Methodist Church,
Be between 18 and 22 years old (Central Conference interns are accepted up to 24 years old),
Be at the academic level of a rising sophomore, junior or senior in college/university studies or employed full-time,
Show active leadership and participation in the local church/community and involvement in social justice activities.
Self-identify as a person of color