faith in action
More to Migration: The 2019 Called Seminar in El Salvador
During the week-long immersion, United Methodists will engage in conversation with religious and cultural leaders to learn about the roots of migration, the impact of US foreign policy on migration, and reflect on our response as Christians.
---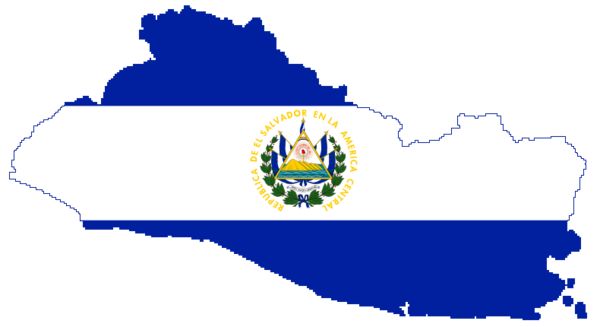 "Without knowing the actual peoples—and without understanding our relationships with them and the responsibilities that might accompany these relationships—we cannot know how to treat them justly."

– Tisha M. Rajendra, Migrants and Citizens: Justice and Responsibility in the Ethics of Immigration
This week, an ecumenical cohort and Church and Society staff are journeying to El Salvador to learn that there's "More to Migration." The participants come from all over the U.S. for a weeklong immersion trip with a common goal to listen, to hear, and to engage so that when we return, we will be better equipped to continue the work in our communities and in our churches.
Some of the questions we will be exploring include:
What is the lived reality of migrants in El Salvador?
What are the social and political realities in El Salvador that contribute to mass migration?
What is the role of U.S. foreign policy (both past and present) that plays a role in migration?
How can people of faith respond to oppressive systems that push individuals from their homes?
Today, seminar participants will finally get to see each other face-to-face in El Salvador. We have been meeting virtually every other week for about two months, discussing assigned books and learning from each other and with our guest webinar presenters.
Our itinerary this week is packed with visits to various communities and leaders like Pueblo de Dios, learning more about Archbishop Oscar Romero,and a meeting with Candelaria Garcia, a friend of Dorothy Kazel—an American nun who was martyred in 1980 helping El Salvador's poorest—just to list a few.
Our immersion experience in El Salvador will be led by International Partners in Mission. Their mission is to work across borders of culture and economic circumstances to create two-way partnerships that build justice, peace, and hope.
Pray for us that as we travel, we open our eyes and heart to our encounters on our "road to Emmaus."
Books to read:
Migrants and Citizens: Justice and Responsibility in the Ethics of Immigration by Tisha M. Rajendra
The U.S. Immigration Crisis: Towards an Ethics of Place by Miguel De La Torre