faith in action
Ministry With: Catching up with the San Fernando Valley Refugee Children Center
At the San Fernando Valley Refugee Children Center, legal representation saves unaccompanied minors from deportation.
---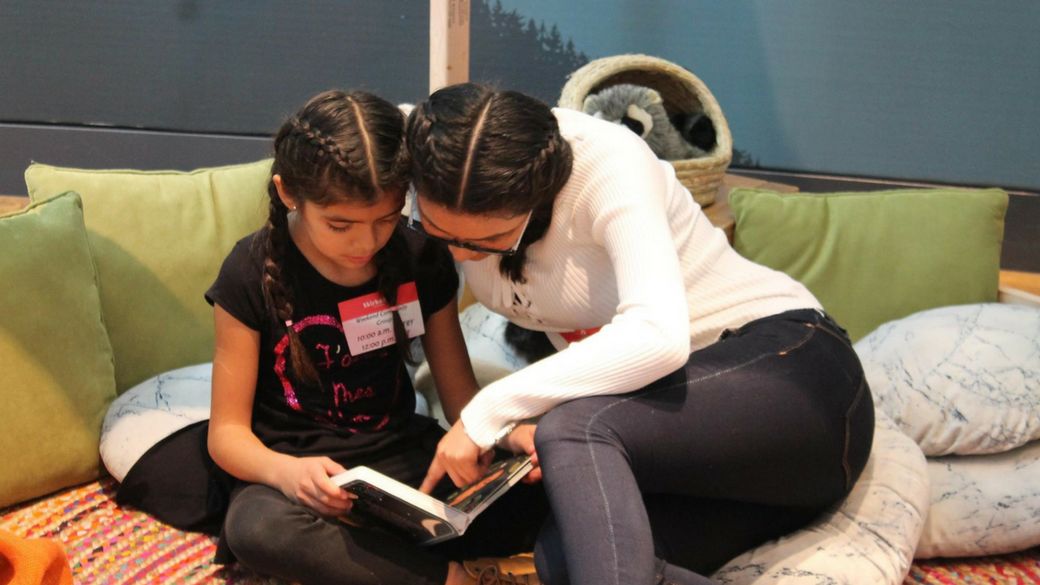 Ministry With partner San Fernando Valley Refugee Children Center provides unaccompanied minors and their foster families with legal representation in deportation hearings. For many of the children, their lives depend on it.
We caught up with Executive Director, Pastor Fred Morris, to learn how the ministry grew and changed over the last year.
Remind us of the San Fernando Valley Refugee Children Center.
We started North Hills Hispanic Mission, a new faith community, on July 15, 2014. The news of the day was about unaccompanied minors arriving at the border fleeing from gang violence in El Salvador, Honduras, and Guatemala.
A year later, we opened the San Fernando Valley Refugee Children Center, Inc. a 501©3 non-profit corporation. Today, we have 312 children who we provide with legal representation to help navigate the complex immigration process.
What other services does the Center provide children?
Beyond legal assistance, we established a scholarship fund to help students on their way to universities. Eleven of our youth graduated from high school last June and are headed to college!
We also provide children with medical care through the MediCal program here in California, which offers excellent medical care for all. In addition, we provide group trauma therapy for those who need it.
How important is legal representation for unaccompanied minors?
It is a matter of life and death. Without an attorney, unaccompanied minors have more than a 90 percent chance of being deported to their country of origin, where they face a high probability of being murdered by the gang they fled in the first place. With an attorney, they have about a 70 percent chance of gaining asylum status and staying here.
What are the greatest needs of the ministry?
We currently have 59 children who do not yet have attorneys. There are some wonderful pro-bono agencies that provide attorneys for some of our children, but due to the large numbers of unaccompanied minors arriving, they are overwhelmed.
We have to resort to what we call "low-bono" attorneys—immigration lawyers who charge a reduced rate for our children. The average immigration attorney in Los Angeles will charge between $8,000 and $20,000 to represent a child. Our attorneys do it for $3,700, half of which covers court costs.
The children all live in foster homes, most with aunts and uncles who came to the United States 15-20 years ago, and have gladly welcomed their brothers and sisters' children into their homes. The Center pays our low-bono attorneys $1,500 as a retainer and the foster family pays $100/month for the next 22 months, until the $3,700 is paid off.
An average of 3-4 new children arrive each week. We know that there are more than 1,000 unaccompanied minors in the San Fernando Valley, but we don't have their addresses and authorities do not inform the children of the services we offer. They learn about us by word of mouth, mostly in the schools where they attend.
Our staff is too small to manage the cases of 312 children. Without a larger staff in place, we are not prepared to handle another 500-plus children if they came to us.
We are in perpetual fundraising mode. $1,500 is a matter of life and death for our children.
How can readers contact you for more information?
Fred Morris (805) 952-3370 www.sfvrefugeechildrencenter.org