faith in action
Join Church and Society for Another Edition of Justice Talks, Wednesday, September 28 at 3 p.m. Eastern
Register now to hear from staff and ecumenical partners about the rise of Christian nationalism, why we should be concerned and what we can do to protect religious freedom for all.
---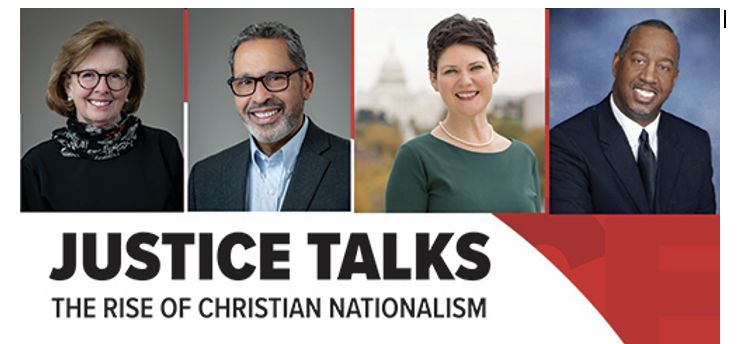 Justice Talks: The Rise of Christian Nationalism
September 28, 2022 at 3 p.m.
This ecumenical conversation will define Christian nationalism and its history in the United States. Participants can expect to hear from Christian leaders on the dangers of rising trends and the importance of religious freedom for all.
Featuring:
Rev. Dr. Susan Henry Crowe, General Secretary for Church and Society
Amanda Tyler, Executive Director for the Baptist Joint Committee for Religious Freedom
Rev. Jimmie Hawkins, Director for the Presbyterian Office of Public Witness.
Moderated by Jeff Corey, Director of Communications for Church and Society
We hope you will join us!