faith in action
International Day of Prayer for the Persecuted Church 2019
This year's annual International Day of Prayer for the Persecuted Church fell on November 3, right before our trip to El Salvador. I did not know it at the time, but this annual observance would thematically define for me the week that was to follow.
---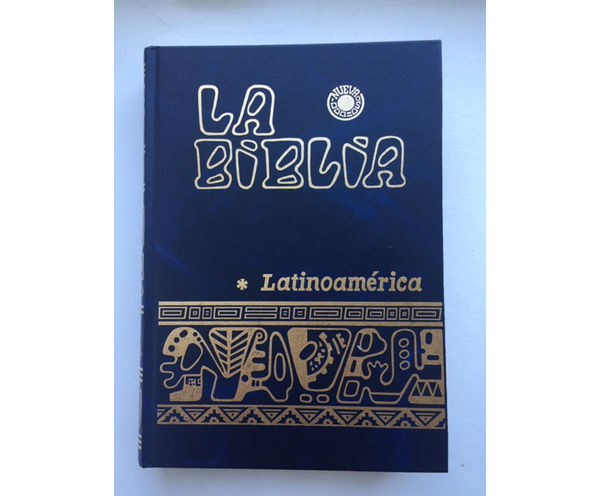 On November 4 – 9, I was part of a group of almost 20 United Methodists who traveled from the United States to El Salvador for GBCS's first international Called Seminar, "More to Migration" in El Salvador. This weeklong immersion with IPM (International Partners in Mission) engaged the root causes of migration through the people of faith, past and present, working to change situations of violence, suffering, and poverty.
Our immersion revealed the U.S. sources of multiple root causes which contribute to civil unrest, violence, and more leading to migration. Our immersion also revealed the power of Christian faith and witness for justice and peace, in the face of persecution.
In El Salvador in the 1970s-1990s, church leaders were speaking out against government repression, violence, killings, torture, and disappearances. Christians began to be targeted. Catechists—faith leaders and Christian educators—were arrested. Houses were searched, and if government or paramilitary forces found a copy of this Bible, people were tortured, disappeared, and killed. The United States supplied weapons, assassin training, and billions of dollars to El Salvador military and government forces to support the persecution, assassinations, and repression.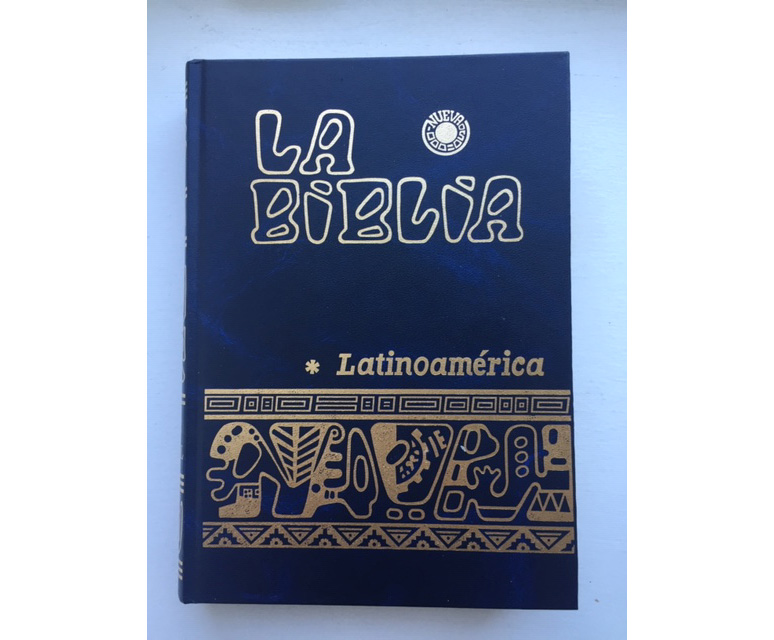 During our trip, we visited the sites in El Salvador where Catholic priests, missionaries, and other individuals were raped, tortured, and killed. These sites are now memorials and places of remembrance considered to be holy ground. For many of us on this trip, encountering these sites was one of the most impactful parts of our time in El Salvador.
These places of remembrance remind us of an important fact: Christian faith and witness is not a neutral fact. It is a decision – on the side of the poor, oppressed, marginalized, discriminated against, abused, and downtrodden.
People in the past were killed for this witness and faith. People today continue to be killed: Christians around the world are threatened and killed, including 259 people killed and over 500 wounded this year on Easter Sunday in coordinated bombings in Sri Lanka.
In El Salvador, we encountered places of fear, pain, suffering, and death. And we encountered the embodiment of hope that has transformed pain, suffering, and death – not only in the past, but also in the form of Salvadorans who are faithfully and courageously working for their communities today.
I am emboldened by the faith I encountered in both the sacred memory of those slain and the vibrant, courageous actions of those still living.
Join us at Church and Society in continuing to pray for peace and work for justice, as those Christian martyrs who have gone before have shown us.
Óscar Romero: "If God accepts the sacrifice of my life, may my death be for the freedom of my people. A bishop will die, but the Church of God, which is the people, will never perish. I do not believe in death without resurrection. If they kill me, I will rise again in the people of El Salvador."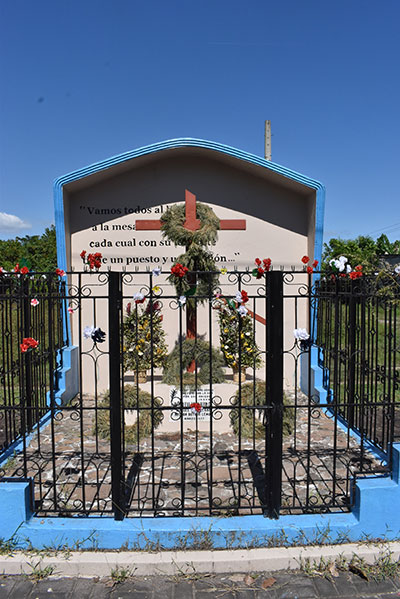 Father Rutilio Grande, who fearlessly spoke out for and worked for the rights of the people, was assassinated in 1977 along with two men who accompanied him. This memorial marks where they were slain on the side of a road.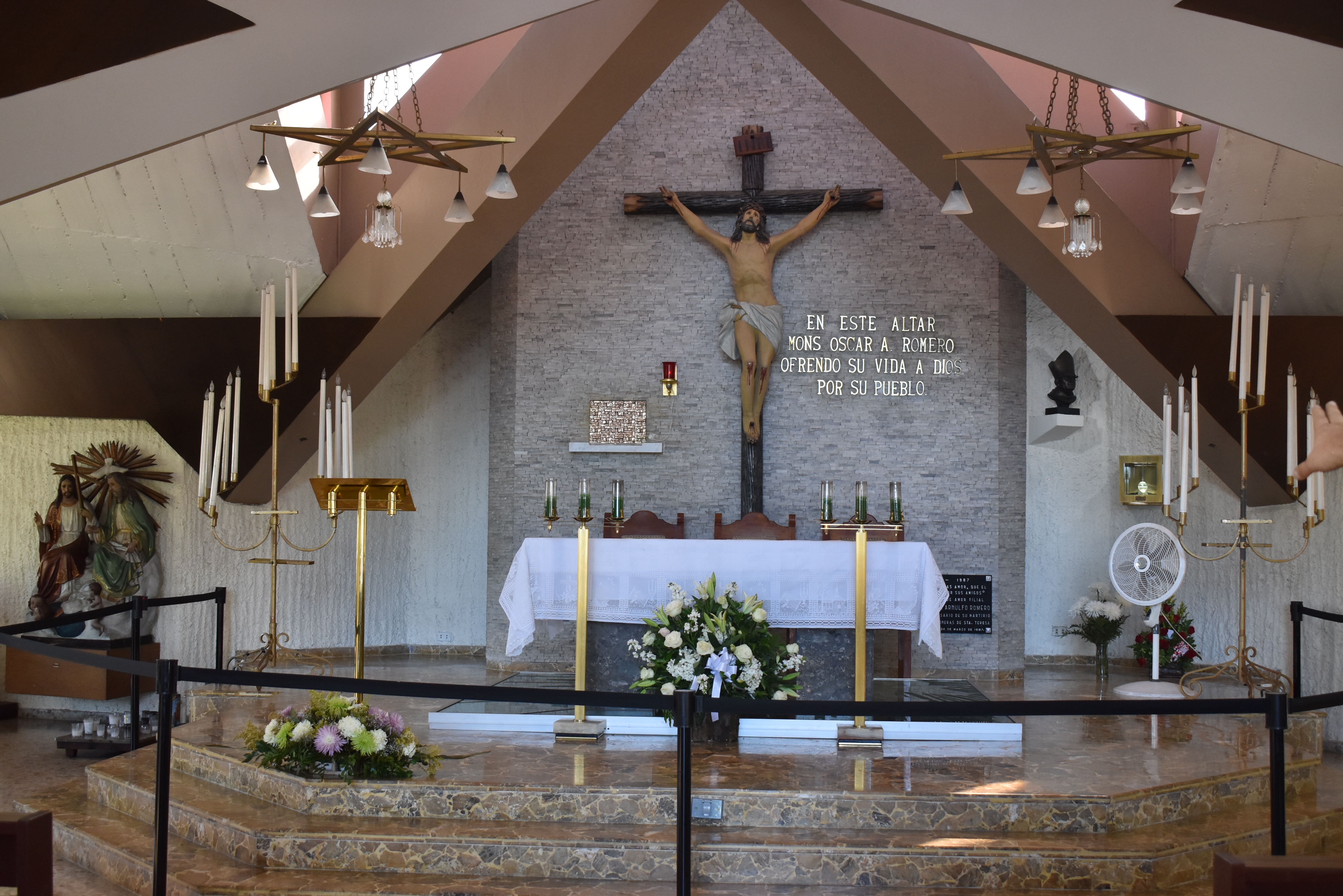 Father Rutilio's murder convinced his best friend, Archbishop Óscar Romero, to begin speaking out. Archbishop Romero famously sent a letter to then-United States President Carter in January 1980, imploring him to stop sending funds and arms to the repressive government. Three months later, Romero was killed – with a U.S.-produced gun – while celebrating mass at this altar. Archbishop Romero was canonized in 2019.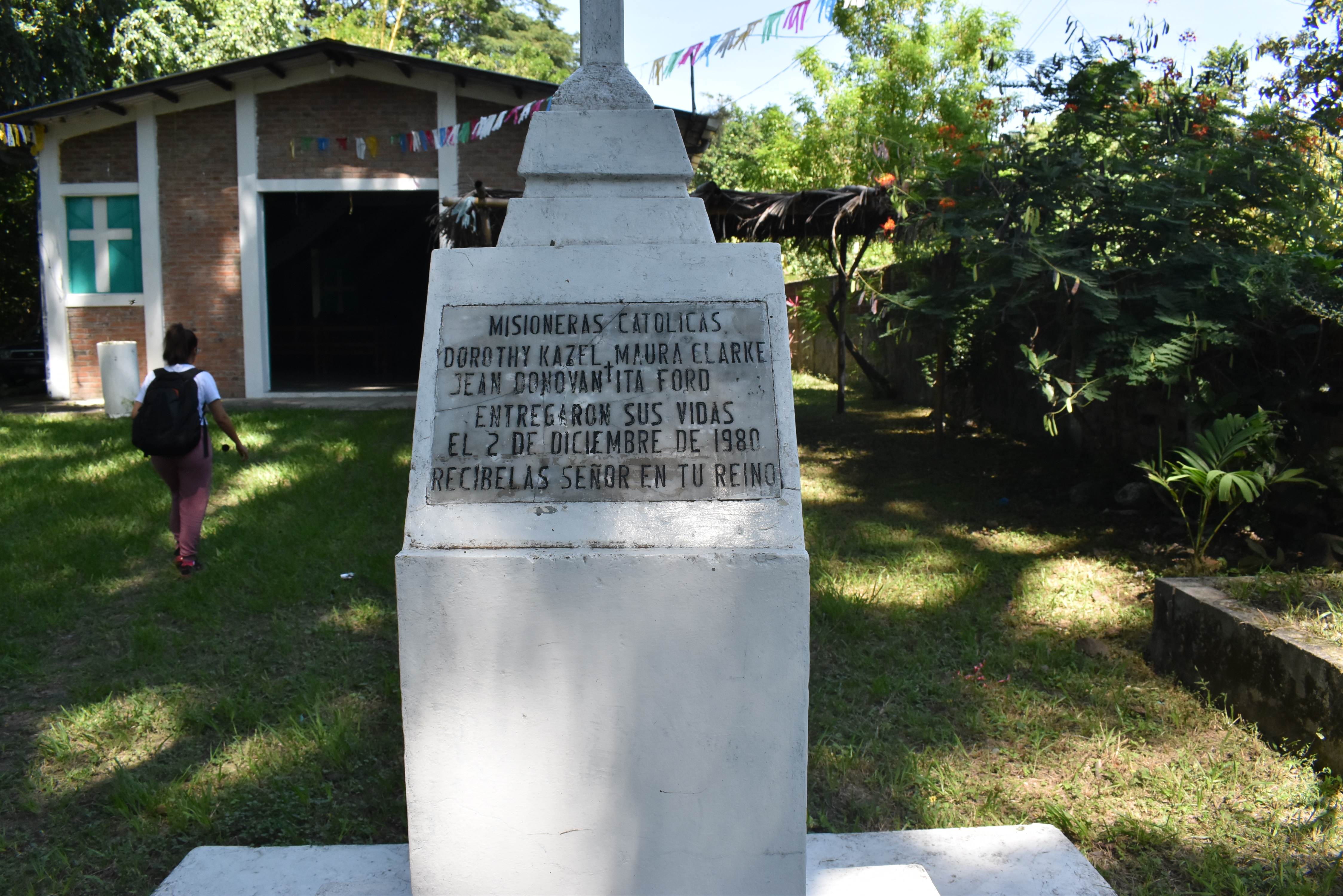 Four Catholic missionaries— Maura Clarke, Ita Ford, Dorothy Kazel, and Jean Donovan—who refused to stop their work supporting the rights of the people, were raped and murdered in December 1980.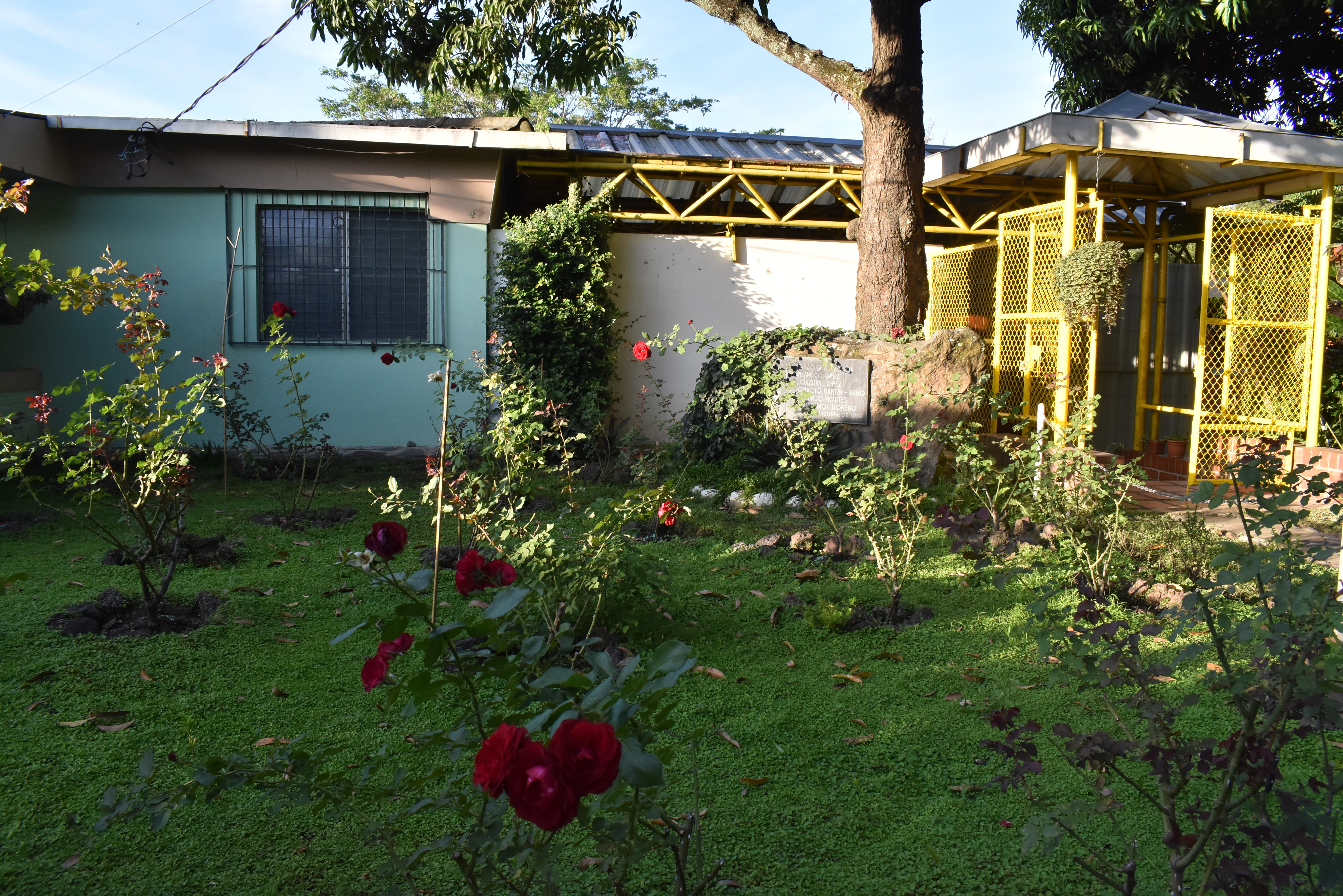 Six Jesuit priests, as well as the woman who worked as their housekeeper and her daughter, were tortured and killed on the University campus. Today, a garden marks the memorial site where the priests' bodies were found, near where the women's bodies were found.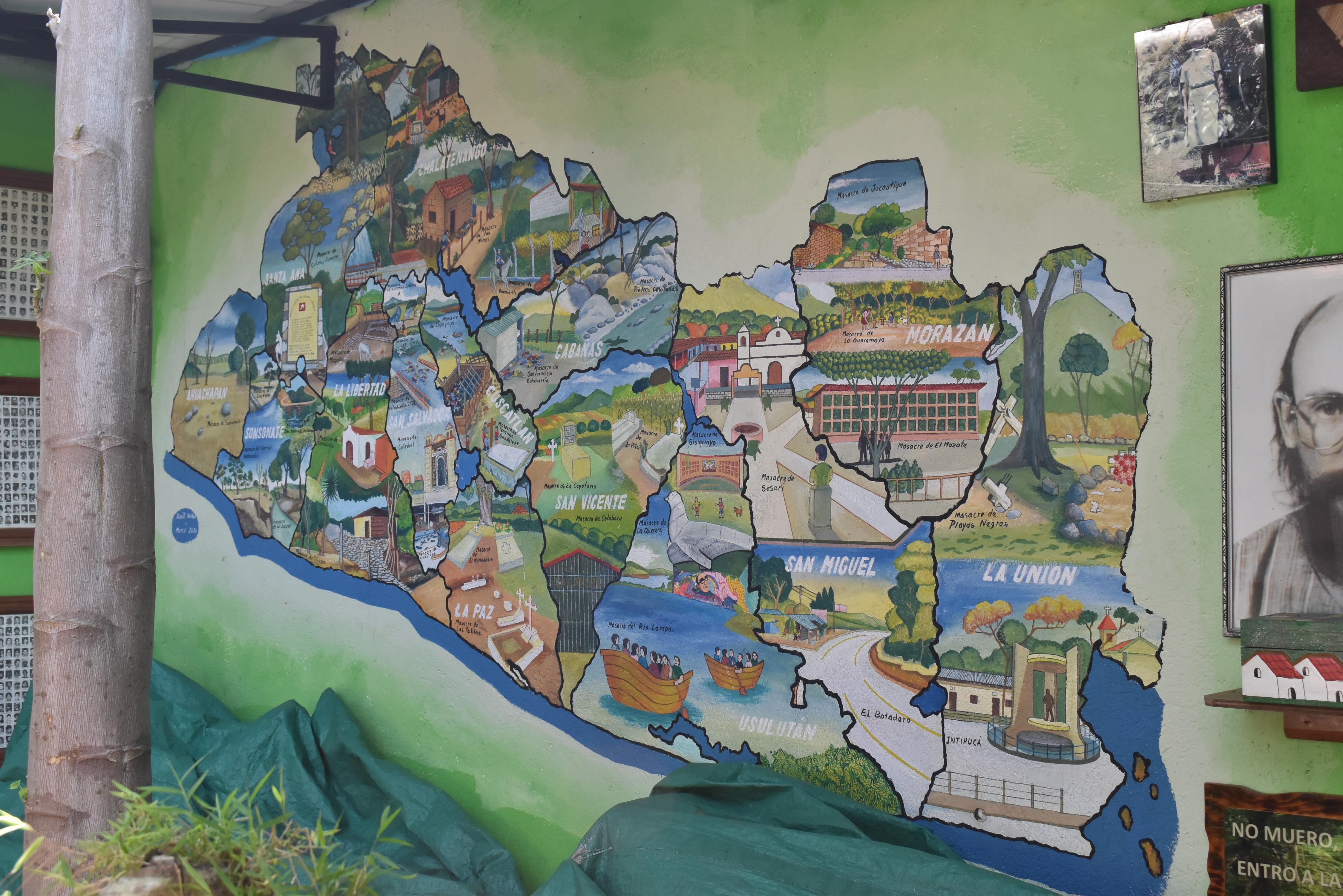 Map of the massacres of indigenous people, carried out by state and military forces. Thousands of civilians, including, women, and children, were tortured and murdered in massacres from the 1930s-1980s.