statement
In Loving Memory of Bishop Yambasu
Celebrating the Life and Ministry of Bishop John K. Yambasu
---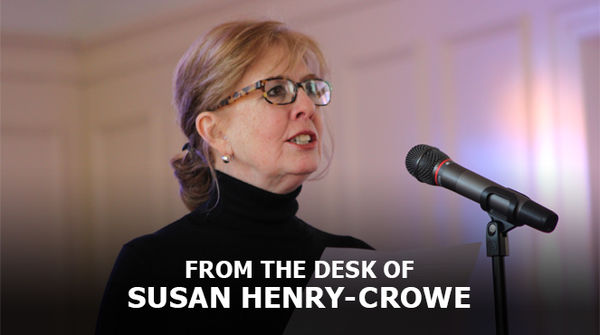 It is with a heavy heart I write to you about the passing of Bishop John K. Yambasu whose life was tragically cut short in a car accident this weekend.
Since 2009, Bishop Yambasu had served as the Resident Bishop of Sierra Leone. He was also the president of the Africa College of Bishops, and had been elected the incoming Chancellor of Africa University.
As a leader of our church, the entire United Methodist Church joins in mourning the loss of Bishop Yambasu.
Bishop Yambasu led with such a strong vision for possibilities of the the future of the church. In the midst of a complicated world, Bishop Yambasu courageously showed us how to find unity amid our diversity. The loss of Bishop Yambasu is a loss for the future of our church.
His loss is most deeply felt by his wife Millicent, and his five children: Rebecca, Adima, John, Emmanuel, and Elizabeth. May God surround them with comfort in their grief and sadness.
My colleagues from the General Board of Church and Society share their own remembrances of our friend.
Rev. Dr. Liberato Bautista, Assistant General Secretary for UN and International Affairs, says:
"Bishop John and I were contemporaries as UMYF national presidents, he in Sierra Leone and I in the Philippines. In a time of political ferment, we attended global meetings together where we asserted youth leadership, giving voice to both our fears and visions of a just world and a compassionate church. I will miss him and the voice he spoke prophetically in the church and society."
Marvlyn Scott, a longtime Church and Society staff member from Sierra Leone, says:
The tragic death of Bishop Yambasu leaves me with a heavy heart to give tribute to a beloved Bishop of Sierra Leone. Bishop Yambasu was loved for his great stewardship to Sierra Leoneans.  According to the hymnist, "When for vanished days we yearn, days that never can return, teach us in the love to learn, love for evermore." May his soul rest In perfect peace.
As their words attest, Bishop Yambasu's life and ministry have been a blessing to The United Methodist witness for justice and peace in our world. May his spirit continue to guide us.
With God's Peace,
Susan Henry-Crowe