faith in action
Immigration: 2019 in review
Our work in immigration and migration justice in 2019 creatively engaged multiple topics, ranging from U.S. refugee admissions to ending child detention.
---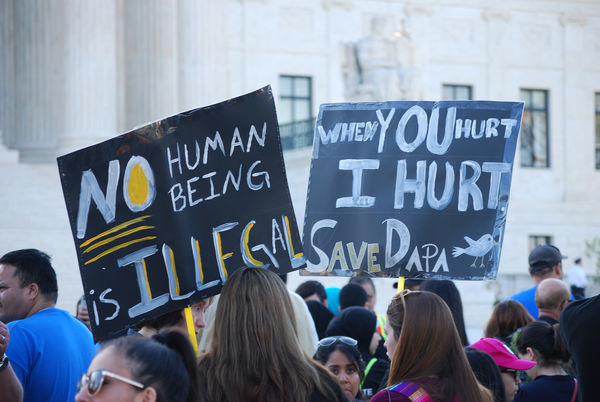 In 2019, Church and Society's migrant justice ministry:
Worked closely with leaders throughout the United Methodist connection, both on the local, national and global levels.
Engaged with political representatives, including members of the U.S. Congress.
Partnered with leaders from a variety of communities, including ecumenical partners like the Methodist Church of Mexico and migrants (both documented and undocumented).
Successfully inserted language to prohibit border wall construction through the historic cemetery sites, including the Jackson Ranch historic chapel and cemetery.
We continued to use established modes of advocacy, like faith leader advocacy days on the Hill and grassroots actions.
We also developed some new tactics, such as an event that combined a film screening, panel discussion and a congressional advocacy day. We sponsored a concert series that highlighted migrants. We also solicited letters and drawings from throughout the U.S. and United Methodist laity and clergy from the Washington, D.C. area hand delivered the notes to the writers' members of Congress.