faith in action
Health care: 2019 in review
United Methodists continue to advocate for access to affordable, equitable, quality health care for all.
---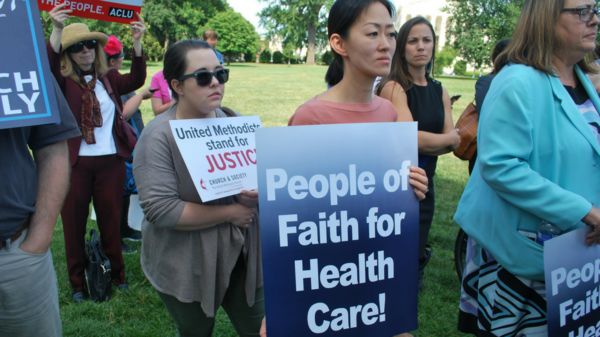 Although less high-profile than in years past, efforts continue to rollback protections, undermine implementation of the Affordable Care Act, and restrict access to health care services. Even now, as the US Congress debates a year-end spending bill, we are working to support critical programs that serve low-income, Native American, and vulnerable communities.
We celebrate the global commitment of United Methodists to addressing the HIV/AIDS crisis. Through education, organizing, and advocacy our United Methodist Global AIDS Committee continues to lead our denomination in reducing stigma, increasing access to care, and coordinating a faithful, holistic response to HIV/AIDS. With training and organizing events, the Global AIDS Committee continues to equip and mobilize United Methodists globally for action. Paired with these mobilizations is continued advocacy in support of funding for the United Nations Global Fund for AIDS, TB and Malaria.
We also celebrate passage by the United States House of Representatives of H.R. 3, legislation that empowers the federal government to negotiate with drug companies to lower drug prices, caps out-of-pocket expenses in the Medicare Part D program, and uses a portion of the cost savings to expand vision, hearing, and dental benefits in Medicare Part B. This effort to lower drug costs and expand access to affordable quality care will save lives and bring us closer to our vision of affordable, equitable, and quality health care for all.