faith in action
First Kenyan Peace with Justice Coordinator Organizes Election Monitoring Team for Upcoming National Elections
The Reverend Sammy Kagwi, UMC Peace with Justice Coordinator for the Kenya-Ethiopia Annual Conference writes his perspective on the impact of election monitoring teams for the August 9, 2022 elections in Kenya.
---
When I was appointed the UMC Peace with Justice conference coordinator during the Kenya–Ethiopia annual conference, held early this year, I received the appointment much aware that as a first appointee to the position, I was expected to establish a structure and mobilize churches and districts for Justice ministries in realization of the Wesleyan 'scriptural holiness,' which has social justice as integral to the mission of the Church.
While I made efforts to mainstream justice ministries in the churches, the clarion call by the government of Kenya was for civil society organizations to seek accreditation as election observers for the forthcoming general elections in Kenya.
The government's appeal confronted me with the reality of my next task as a Peace with Justice coordinator within my conference – building a group of election observers. With no resources at hand and zero staff, I convinced my Church home Conference to provide a secondment staff person, while I recruited some volunteers from my church, where I serve as a full-time elder. From that group, we constituted participants that would help formulate a Government Elections Observer Team.
However, despite the efforts to put in place the observer team in readiness for the scheduled elections on August 9, 2022, the facilitation of election observers, which includes the deployment, travel support and coordination logistics, is a challenge as the election time rapidly approaches.
Why does Election Observer Groups matter?
Kenyan elections have often been regarded as high-stakes affairs, with politicians eager to protect both their careers and their significant business interests. Ethnicity also plays a major factor in determining who wins in various counties and who is on the presidential ballot. In past elections, claims of electoral malfeasance have previously triggered violence killing hundreds of people and displacing tens-of-thousands more.
In addition, Kenya's Independent Electoral and Boundaries Commission (IEBC), a body that is constitutionally mandated to carry out elections in Kenya appears to be ineffective, in part because the authorities failed to adopt all the prescriptions of commissions of inquiry that reviewed weeks of the election-related mass violence that took place in 2007 - 2008. A similar scenario took place in the 2013 elections where politicians played on ethnic and economic divisions that drove violent voters into the streets leaving over 1,000 dead.
As a result, the current president and deputy president are appearing before the international criminal court at the Hague on charges of crimes against humanity. Moreover, the IEBC is reportedly underfunded while Parliament and the president have ignored expert advice that electoral laws should be in place at least two years before presidential and legislative contests.
These factors alongside high intra-elite tensions and weak institutions threaten the outcome of this year's vote, which may be contested if either of the main candidates reject official results, claiming they have been cheated. For the most part, the Church has been criticized for being silent and not raising its voice.
It is for this reason that the United Methodist Church Kenya Peace with Justice Program is taking the challenge and taking its rightful role as a voice of peace and justice as Apostle Paul states in 1 Timothy 2:1-4 "..petitions be made to kings and all those in authority, that we may live peacefully…"
While efforts have been made to deploy 65 UMC Peace with Justice observers countrywide, these efforts face several obstacles for a lack of resources to support a successful elections observer mission. We continue to appeal for help.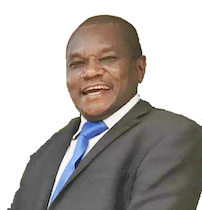 You can reach Reverend Sammy Kagwi by email: skagwi2002@yahoo.com.