faith in action
Church and Society Welcomes Special Guest for Women's History Month
U.S. House of Representative and United Methodist Delia Ramirez speaks at GBCS Simpson Chapel during Wednesday worship service.
---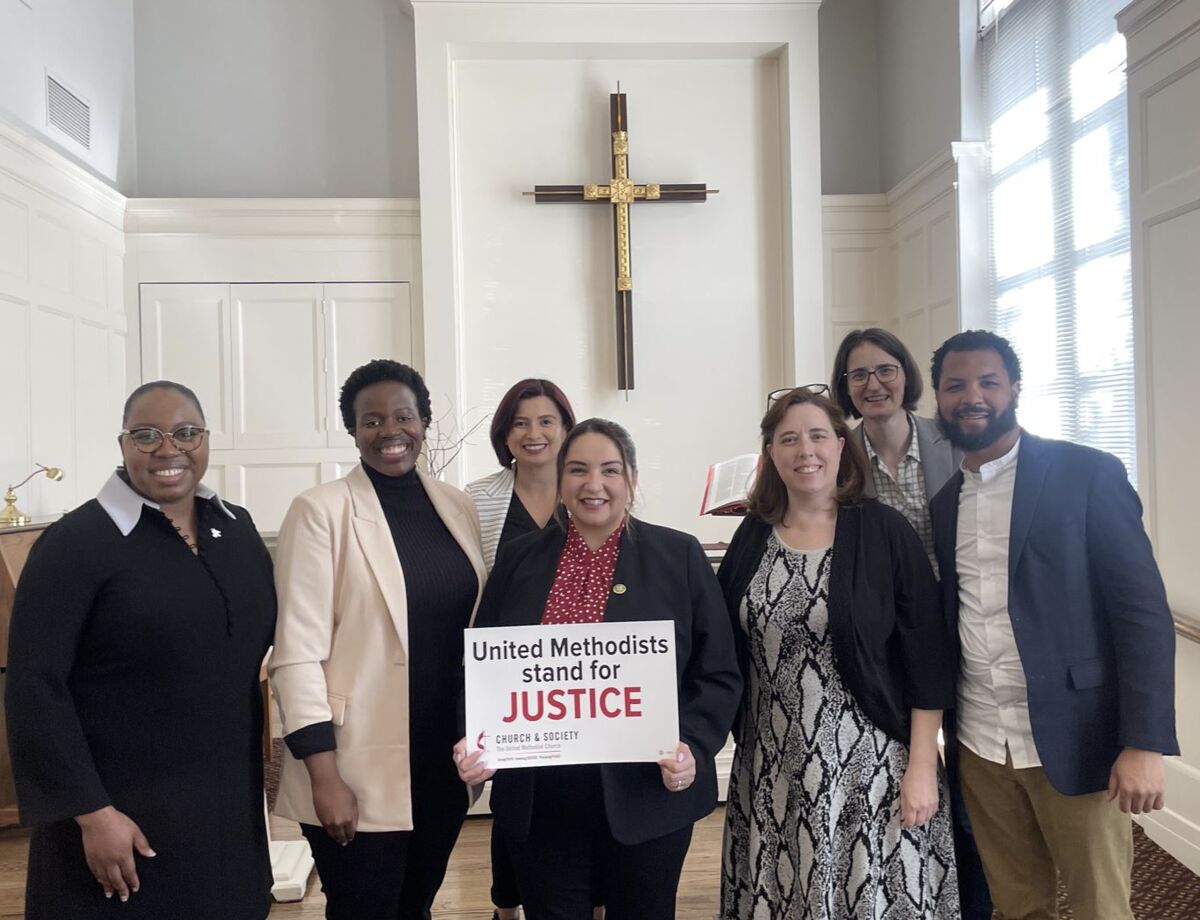 In celebration of Women's History Month, the General Board of Church and Society welcomed U.S. House Representative Delia Ramirez yesterday as the speaker for Simpson Chapel's Wednesday worship service.
The daughter of Guatemalan immigrants, Congresswoman Ramirez (3rd-IL) is the first Latina United Methodist elected to the U.S. Congress. A lifelong United Methodist, Congresswoman Ramirez was sworn into office as a member of the 118th U.S. Congress on Jan. 7, 2023.
Congresswoman Ramirez noted that as a woman of color, she has been reminded that God calls and prepares people of faith to represent a clear voice of justice in the public square. In a Spirit led reflection she remarked: "God has been equipping and preparing us through the work of justice, of faith, of love, to be in all places where decisions are being made for our community, for our people."
That work of preparation for justice, she said, was a direct result of her local church Humbolt Park UMC in Chicago and all the way to the broader church's ministries enabling her to actively work for the rights and dignity of all.
Congresswoman Ramirez spoke about the Gospel imperative to serve and to pursue justice and challenged the congregation to bring others along to join in the work. And, as a woman of color in Congress, called for the need of those who are disenfranchised – both in the church and society – to be welcomed and encouraged into leadership.
The service closed with Deacon Arthuree Wright of the Baltimore-Washington Conference leading the congregation in blessing and laying on of hands for Congresswoman Ramirez as she returned to her critical policy work with her colleagues in Congress.
Dr. Jessica "Jessie" Smith, who wrote this article, is the Senior Executive Director of Research, Planning and Spiritual Formation for Church and Society.