faith in action
Church and Society Celebrates National Native American Heritage Month
Contributing writer and United Methodist Rev. Larry Jent offers his perspective of Indigenous Peoples contributions to America and the world.
---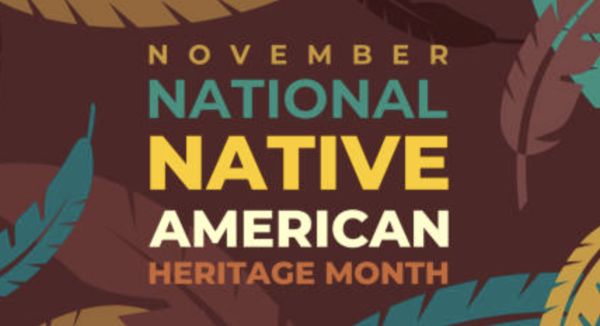 In 1990, Congress passed and President George H. W. Bush signed into law a joint resolution designating the month of November as the first National American Indian Heritage Month. In 2008, the language was amended to include the contributions of Alaskan Native Peoples and November became known as National Native American Heritage Month.
Every year, the U.S. observes November as the month to celebrate the essential and unique contributions of Native Americans and Alaskan Native Peoples to the nation and the world.
This November United Methodists also celebrated the election of The Rev. David Wilson, who became the United Methodist Church's first Native American bishop.
In support and honor of National Native American Heritage Month, Church and Society asked Rev. Larry Jent to offer his perspective about the contributions of Native Peoples to America and the world. Rev. Jent is of Cherokee heritage and the Pastor of Grace Hartwood United Methodist Church in Fredericksburg, Virginia; Director of Virginia UMC Native American Ministries; the producer of the documentary The Cross and the Medicine Wheel; and a leading UMC voice on U.S. Indigenous Peoples history.
Celebrating a Time of Feasting and Remembering
by Rev. Larry Jent
It is an honor and a blessing to bring you November greetings for Native American Heritage month. I pray that this might be an opportunity to learn more of the contributions of Native people to this great land—and to the world.
In this time of feasting, most family tables will be resplendent with Native foods, such as Maize (corn), which is well known, but it is not a natural crop. Native famers hybridized it by crossing Teosinte (a wild grain) with stronger prairie grasses almost 9,000 years ago. Tomatoes, potatoes, eggplants, and peppers are all nightshades bred to be diverse and bountiful. They all came from a deadly vine and the handiwork of ancient farmers of this land. In fact, Incan farmers were "freeze drying" potatoes 5,000 years ago. So, even if your bowl of mashed potatoes came from a box, you are enjoying Native food! And of course, gourds, pumpkins, and squash came from Native gardens. Go ahead and enjoy a slice of pumpkin pie, and remember that it is a gift of Native culture.
After the feast, you might turn on an American football game. Every true football fan should know the name of Jim Thorpe, one of the greatest athletes America has ever produced. Thorpe was instrumental in forming the American Professional Football Association, the league which grew into today's National Football League (NFL). Maybe one day more folks will know his Sak-Fox name, Wa-Tho-Huk, translated as "Bright Path".
For a more indigenous experience, try watching a game of lacrosse, which is still played across Indian Country to this day and one of the fastest growing sports in U.S. high school and college athletic programs for men and women.
If music makes the feast more special for you, then you could be celebrating Native cultural contributions to our American soundscapes. Blues and rock fans know names like Charley Patton, Mildred Bailey, Link Wray, Jesse Ed Davis, Stevie Salas, Buffy Sainte-Marie, Robbie Robertson, Randy Castillo, and Jimi Hendrix. Not so many know that the Hillbilly Shakespeare, Hank Williams, was Muskogee Creek and Cherokee. If you love country music, then you're a Native American music fan.
Native people of this land did not disappear in 1492. They have been contributing to American culture before Turtle Island (North America) was called America and will continue to do so.
Happy Native American Heritage Month!
Native American Historical Resources
Check out the Virginia UMC Native American Ministries 30-minute documentary The Cross and the Medicine Wheel produced by Rev. Larry Jent. It is an educational journey of the history and amazing inventions, influences and contributions of Native Peoples in the Americas — from ancient civilizations to the 21st century. The story includes UMC founder John Wesley's concern and caring treatment and ministry to Native Americans. With an incredible timeline of events, facts and historical documentation, Jent shares both inspiring and devastating experiences that happened to the Native Peoples in the United States.
Check out the upcoming PBS documentary on Buffy Sainte-Marie called Buffy Sainte-Marie: Carry it On | Premiering Nov 22, 2022. A detailed story on the life and actions of a Native Canadian woman who impacted the world.
Check out the Library of Congress, National Archives and Records Administration, National Endowment for Humanities, National Gallery of Art, National Park Service, Smithsonian Institution, and the U.S. Holocaust Memorial Museum that are paying tribute to the rich ancestry and traditions of Native Americans.
Check out the GBCS Faith and Facts Card on Indigenous Peoples. GBCS Deputy Secretary John Hill, is the agency liaison with the Native American International Caucus (NAIC).
Note: According to the U.S. Bureau of Indian Affairs (BIA), there are approximately 1.9 million Native Americans and Alaska Native Peoples, and 567 federally recognized Tribes in the United States. Federally recognized Tribes are sovereign nations exercising government-to-government relations with the United States.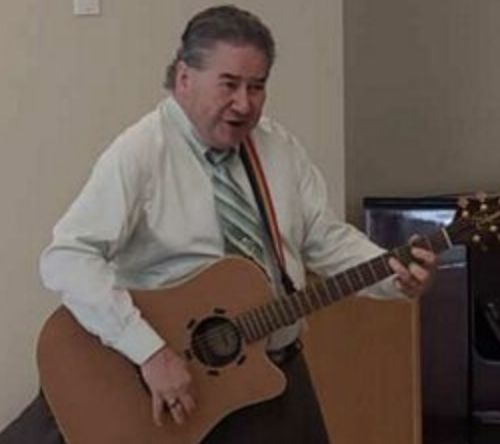 The Rev. Larry Jent was born in Illinois, but his family never lost their roots from the mountains of North Carolina and Virginia. As a person of Cherokee heritage, Rev. Jent has always been active in Native American ministries. Native insights, along with his Appalachian sense of humor, shape his ministry in powerful ways. An accomplished musician and storyteller, he has performed in folk venues throughout the Southeast. Jent is planning to retire from his pastoral role end of December, 2022.