faith in action
Black Lives Matter
Words from Church and Society on this historic moment.
---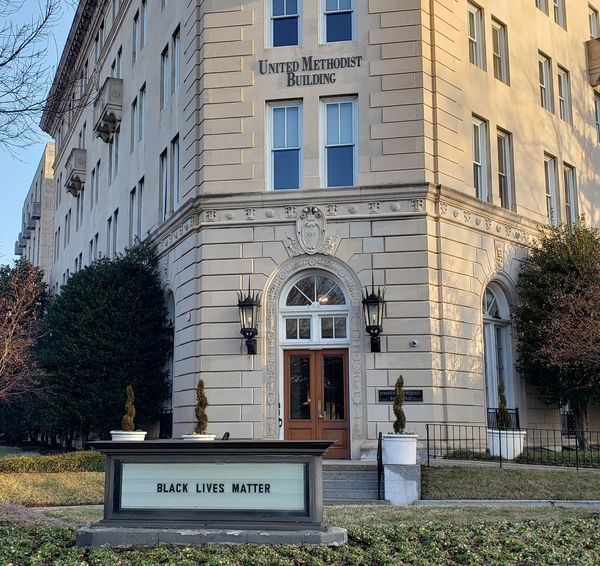 Church and Society stands in solidarity with the Black community against systemic racism in the U.S.
Our belief that Black lives are created in the image of God inspires us to say Black Lives Matter.
As we wrote previously, "It is imperative for the white community to advance beyond mere statements condemning racially motivated violence. Policies must be adopted and implemented to ensure that incidents like the killing of Mr. Arbery are properly addressed, and recurrences are prevented."
The task remains the same. We failed to prevent the killing of innocent black lives from recurring. Now we must add the names of Breonna Taylor and George Floyd alongside Ahmaud Arbery.
We recommit ourselves to challenging privilege, power, and unjust access. As our Social Principles remind us, racism is sin.
Now is the time to act. We call on United Methodists to:
Not only is to be silent to be complicit–it is to abandon our baptismal vows.