event
Prayer Service for the U.S. Elections
Join us in prayer for the U.S. election season.
---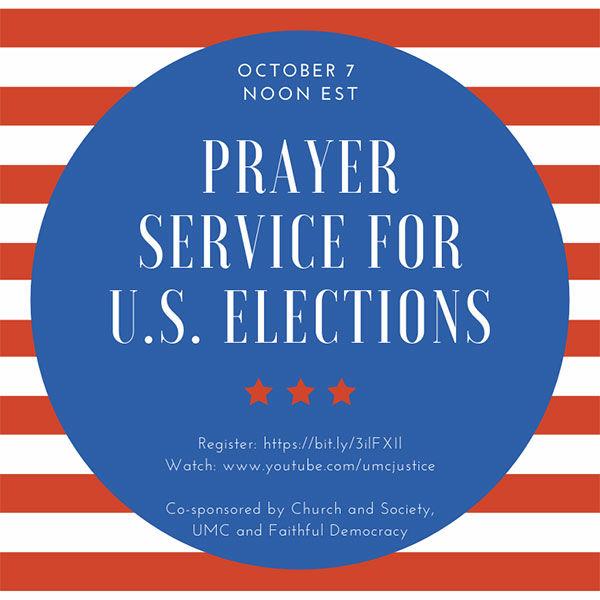 Join Church and Society, Faithful Democracy, and other faith leaders for an interfaith prayer service for the U.S. elections.
Wednesday, October 7 at 12 PM EST
Register for Zoom here, or watch live on our YouTube channel.
Speakers include:
Sister Quincy Howard, Faithful Democracy
Sabrina Dent, D.Min., Senior Faith Advisor, Americans United
Rev. Dr. Susan Henry-Crowe, General Secretary, Church and Society
Imam Dr. Talib M. Shareef, Masjid Muhammad
Min. Christian Watkins, National Council of Churches
And more!