31 Children's Books to Celebrate AAPI Month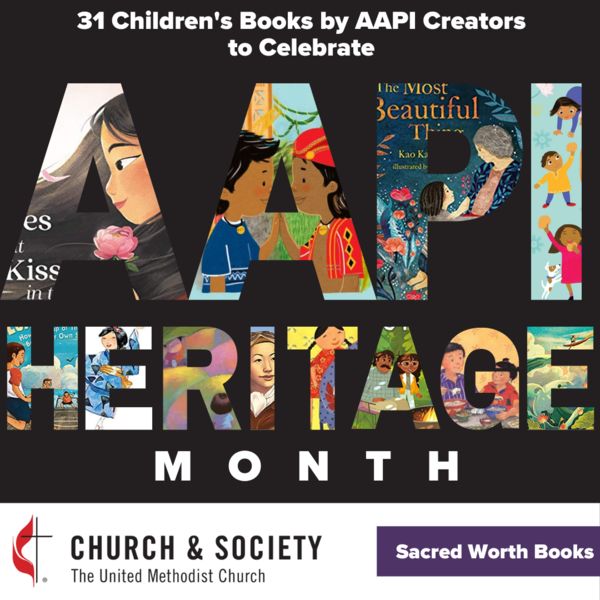 May is Asian American and Pacific Islander Heritage Month! During this month, we recognize the contributions the AAPI community has made to American history, culture, industry, science, education and more.
Celebrate with the children in your life by reading some of these beautiful books by AAPI authors and illustrators. These books represent a wide range of backgrounds and experiences and tell all kinds of stories, from ancient myths and morals, to biographies of influential people, to modern stories of navigating different cultural identities, to celebrating traditions together with loved ones and experiencing the joy of family, to simply growing up and learning new things.
This list of 31 books, a book for each day of the month, was curated from General Board of Church and Society's Sacred Worth Books database. Sacred Worth Books was created with the recognition that our earliest understandings of ourselves and others are often related to what we see around us, including our family and close community, books and other media. This in addition contributes to the way we understand how God views us and others. The Sacred Worth Books list exists in order to provide families and church libraries access to picture books that represent a diverse array of main characters, so that children may decrease the bias they learn as they get older, value all children as part of God's creation, and see themselves represented in affirming ways as part of the big tapestry God has woven.
Some of these books represent NEW additions to our database! We love receiving book recommendations for our list, so if there's a book you or the kids in your life love, contribute to the Sacred Worth Books database!