action
Action Alert: Tell U.S. Congress to Support Meaningful Police Reform
Police Reform Now
---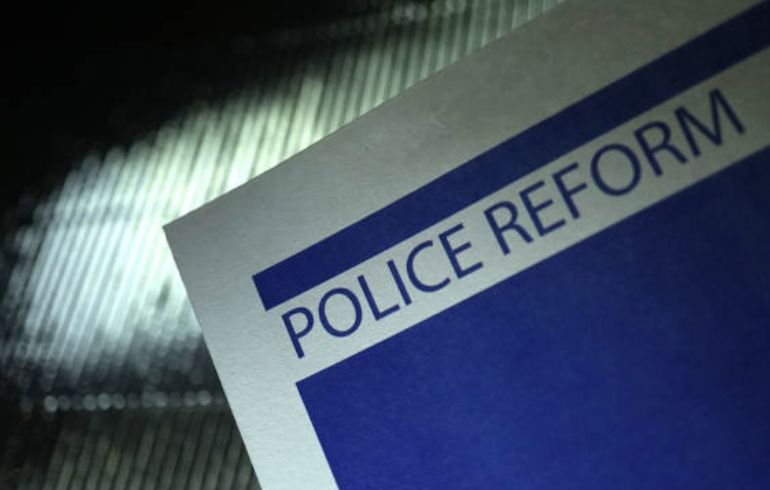 What the world saw happen to Tyre Nichols was a travesty. Tyre's memory will forever be a reminder that our policing system must be transformed without delay.
It is no secret that our justice system is in need of deep repair. For far too long it has functioned outside of the biblical mandate of doing justice and seeking mercy. Time and time again we have witnessed innocent Black people murdered—Trayvon Martin, Tamir Rice, Sandra Bland, Michael Brown, Walter Scott, Breonna Taylor, Ahmaud Arbery, Atatiana Jefferson and Botham Jean, just to name a few—at the hands of police.
As United Methodists, our Social Principles, state that when it comes to criminal justice, "we reject all careless, callous, or discriminatory enforcement of law." Furthermore, "we urge the creation of a genuinely new system for care and restoration of victims, offenders, criminal justice officials, and the community as a whole." (Social Principles ¶164.H)
Congress has the responsibility to ensure the safety and security of everyone. The 118th Congress must reintroduce and pass the George Floyd Justice in Policing Act to bring about accountability to law enforcement officers and justice for victims.
As United Methodists we support policies that keep our communities safe and reflect our understanding of true justice for all. Today, we call on Congress to support the George Floyd Justice in Policing Act - meaningful police reform that will hold officers accountable to the communities they serve.
Tyre Nichols along with countless others should be alive today. Let us be empowered by the Holy Spirit to take action and bring about the necessary change for a better criminal justice system, better humanity and a better world.