event
Gun Violence Family and Survivor Retreat
April 11-12, 2018 in Washington, D.C.
---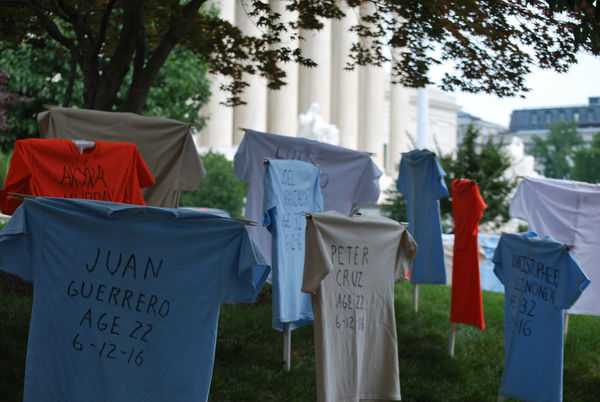 Over 30,000 people are killed by guns in the U.S. each year. Gun violence impacts our faith communities and neighborhoods every day. In the midst of what has become a politically charged conversation, families and loved ones of gun violence victims continue to suffer. This suffering and trauma lies at the heart of why we must work to end gun violence.
What
Church and Society and Heeding God's Call to End Gun Violence will host a two-day Gun Violence Family and Survivor's Retreat. We will build community in the midst of pain and strengthen the movement to end gun violence. The time will include sharing stories as survivors impacted by gun violence, hearing from speakers, participating in healing art projects, and envisioning our work together as we make concrete change toward violence-free communities. Participants will also have the opportunity to advocate with members of Congress and their staff.
Who
This retreat is for survivors of gun violence and their families in Washington, D.C. and the surrounding areas of Maryland, Virginia, Pennsylvania, Delaware and West Virginia.
Where, when & how much
Wednesday, April 11 – Thursday, April 12, 2018, at the United Methodist Building in Washington, D.C. The program will begin at 1:30 p.m. Wednesday and end Thursday evening. Travel to Washington, D.C., accommodations and meals will be provided.
Registration & questions
Email Rebecca Cole or the Rev. Jeania Ree Moore.