faith in action
Winter Reveals
In this harsh, cold, lonely, sick winter may we also find solace, comfort, guidance, assurance, and hope in the person of Jesus Christ.
---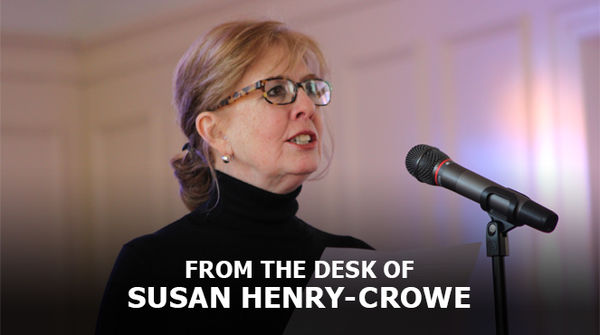 This is a mercurial winter. Christmas was unusual and unsettling as we were limited in our ability to be with those we love. The New Year rang in rather quietly. Epiphany came on the same day as the storming of the Capitol. It was shocking and painful.
Regardless of one's politics or priorities, there was something so damaging to the American psyche. It is difficult to name. It was corporately wounding to the body politic just as was the killing of George Floyd, the COVID-19 pandemic, the terror of 9/11, the Vietnam War, Sandy Hook, the killings at Mother Emmanuel AME Church, and the assassination of Dr. King. These traumas are never completely healed. It will take a lifetime of trying to appropriate the causes, the meaning, the aftermath and the healing. There will always be, stories, songs, poems, vigils, memories that will be told and retold. Addressing trauma takes a long time.
The violence of January 6 was traumatizing on every level – personally, spiritually, corporately, in the body politic. The people working in the Capitol suffered in the deepest personal way because they were not safe in their place of work. It was a profound violation of those elected to serve the people of the United States and territories. It deeply harmed scores of people who revere the Capitol as the staff, cook, clean, watch, guard, protect, promote the magnificent symbol and substance of democracy. The insurgency harmed the police who are called to protect and serve. The incited mob defaced the very symbols of democracy. This violence stabbed, stomped, shattered, stole, defiled and scared this democracy. Trust was as broken as were the windows and offices.
Acts of racism and violence are traumatizing.
This global pandemic is traumatizing.
Death without family and funerals is traumatizing.
Poverty is traumatizing.
Lies are traumatizing
Injustice is traumatizing. An on and on the list goes.
Winter is a season of harshness, cold, hunger, sickness, longing, discontent and often death. This winter will bring even more. "All that summer conceals, winter reveals." (Source unknown) Winter is also a season of quiet, of softness, warmth, of soup, of breathing, or sitting, walking, of comfort.
How as people of faith do we move from trauma to healing? This is more than being restored to the old way of life. Rather it is being healed for new life.
In this harsh, cold, lonely, sick winter, may we also find solace, comfort, guidance, assurance, and hope in the person of Jesus Christ. We hear the words from the Gospel – "Come, to me…all who are weary and heavy-laden and I will give you rest."
There is rest of the weary. There is One who carries our burdens. There is One who goes before us, beside us, behind us, above us and underneath us.
There are poems, works of art, walks in parks, family rituals, prayers of the heart, liturgies of the community, and music that help us heal. In this season of winter let us see what has been concealed in search of healing for our new birth.
Leonard Cohen has a beautiful song that begins to help us heal.
Come healing. Amen.