faith in action
Welcome our summer intern Jessica Frazier-Emerson
Jessica Frazier-Emerson is serving with us as a General Summer Intern from Hendrix College. We asked her a few questions at the start of her internship to share more about her background.
---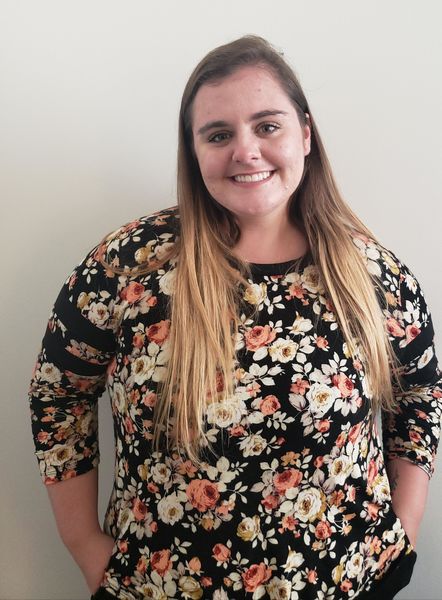 Summer Intern: Jessica Frazier-Emerson
Jessica joins us from First United Methodist Church of Texarkana in the Arkansas Conference. She is also a student at Hendrix College in Conway, Ark., where she is majoring in English and creative writing with a minor in sociology.
While serving at Church and Society her work will be in the area of climate justice and closely tied to the Caretakers of God's Creation, a grassroots community made up of United Methodists committed to the protection of the environment.
We asked her a few questions at the start of her internship. Read her responses to learn more about why she has chosen to intern with us.
What past experiences have shaped you to do this work?
One of my first significantly impactful spiritual experiences was when I was 16 years old participating in a youth group retreat in Ponca, Ark. We spent most of the week hiking, fishing, canoeing, and in fellowship with one another. Afterwards, I gleaned more respect for nature and a desire to maintain and protect it. It has impacted the organizations I have volunteered and worked with in college, and my potential career path. I worked with Dr. Maureen McClung and other students on a nature and Odyssey Conservation Trust project last fall at Hendrix College. Dr. McClung took our group of students to the Buffalo National River and we completed various tasks, including: cataloging fish, collecting dragonfly larvae from a local pond, birding, and learning about the importance of prescribed fires. I had these experiences while simultaneously working as a chaplain's associate at Hendrix, which allowed me to implement "creation care" as a value and topic discussed in my small group. I'm excited for this experience and to learn more about advocacy.
Why have you chosen to take part in a faith-based internship this summer?
After working with Ozark Mission Project, a Methodist, mission-based summer camp, and being actively engaged with Hendrix College's Student Senate and various outreach committees, I sought a more direct way to put my faith in action regarding social reform and social justice. Throughout my time living in the Natural State, I have enjoyed being surrounded by state parks and national forests. Living in the heart of an abundance of natural beauty has allowed me to find spiritual rest in these areas. This connection has equipped me with a faith-based desire to maintain and protect the natural world, not only in areas with vast amounts of nature and wildlife, but in cities and suburban communities as well.
What are your hopes for this internship/ your time in DC?
I hope that this internship provides me with more direction in terms of vocational discernment. I also hope to find spiritual fulfillment while advocating for social justice, and to have fun! I have only visited the D.C. area once in my life, so I'm looking forward to exploring the city and learning more about myself inside and outside of the workplace.