faith in action
Wednesday Witness: A Call to Social Holiness with The Current Project
The remaining weeks of the 117th U.S. Congress will be crucial to determining the structure of the Child Tax Credit. We can make a long-lasting impact on child poverty within the United States by advocating for Congress to include a fully refundable, monthly tax credit in an end-of-year spending package.
---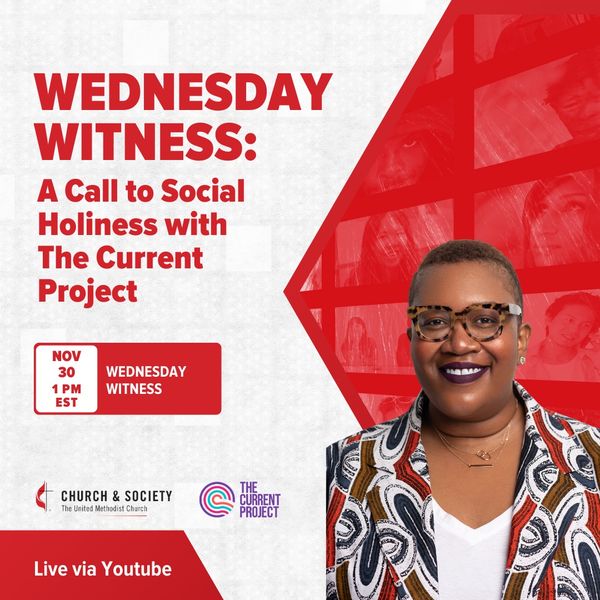 As United Methodists, we must work to, "revise tax structures and to eliminate governmental support programs that now benefit the wealthy at the expense of other persons." (United Methodist Social Principles, ¶ 163)
We have a moral imperative to eliminate child poverty.
Since its expansion in the American Rescue Plan, the Child Tax Credit provided historic relief to working families. Most families were able to receive monthly payments of $250 or $300 per child without having to take any action. In just a few months, the expanded Child Tax Credit kept 3.7 million children out of poverty, an astounding reduction in child poverty of 30 percent. (Center on Poverty and Social Policy)
We must advocate for this great work to continue.
Join Church and Society's Wednesday Witness on November 30, 2022 at 1:00 pm EST on Youtube, for a conversation with Rev. Laura Kigweba James, GBCS Director of Grassroots Organizing, and Rev. Alisha Gordon, Executive Director of The Current Project. We will discuss the real-life impact of the Child Tax Credit and our plans for continued advocacy.
RSVP and Sign Up below for this Wednesday Witness and updates on Maternal Health Advocacy!
Congress has the power to extend programs that dramatically reduce child poverty and help millions of families afford basic costs. We cannot allow our leaders to provide tax relief to corporations without extending the Child Tax Credit. Your advocacy over these next few weeks will be crucial to ensuring that this becomes a reality.