faith in action
Timeless Reflections for Christmas 2021
From the Desk of Susan Henry-Crowe: Inspirational Words from Archbishop Oscar Romero
---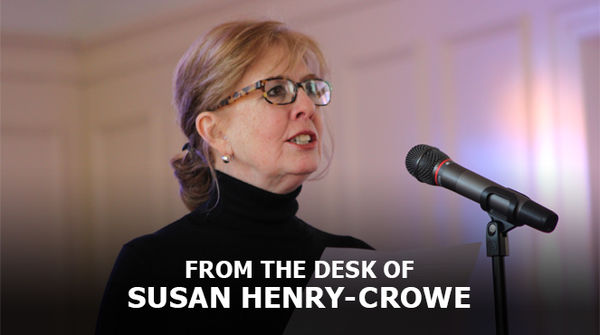 1978 seems long ago and far away. During Advent and Christmas in 1978 these pastoral words were offered by Archbishop Oscar Romero (of blessed memory). The Salvadoran Archbishop was a critic of violence perpetrated by governments, far right groups and leftist guerillas. His reflections that seem timeless are apropos in this 2021 year of our Lord.
December 17, 1978 I invite you this week, in this hour
 when our country seems to have no place for joy, 
to listen to St. Paul repeat to us: 
"Be always joyful.
 Be constant in prayer.
 In every circumstance give thanks.
 This is God's will for you in Christ Jesus." (1 Thessalonians 5:16–17.)
The Christian, the Christian community, must not despair.
 If someone dies in the family,
 we must not weep like people without hope. 
If the skies have darkened in our nation's history, 
let us not lose hope.
 We are a community of hope,
 and like the Israelites in Babylon,
 let us hope for the hour of liberation.
 It will come.
 It will come because God is faithful, says St. Paul. 
This joy must be like a prayer.
 "He who called you is faithful,"
 and he will keep his promises. (1 Thessalonians 5:24.)
On Christmas Day, 1978 he said:
Along with you, my dear brothers and sisters, I too need to receive the good tidings tonight. As shepherd I must announce it, but as shepherd I must also be one of those shepherds of Bethlehem and receive from the angels the news that stirs our hearts. Let us receive it, you and I, with the same simplicity and humility as those shepherds did. The more simple and humble, the more poor and detached from ourselves, the more full of troubles and problems we are, the more bewildering life's ways, all the more must we look up to the skies and hear the great news: "A Savior is born to you." And let us listen in chorus to that great news, sung throughout the universe: "Glory to God in the heavens, and on earth peace to those whom God loves." (Luke 2:11, 14.)

And on earth peace to those whom God loves. Feliz Navidad.