faith in action
The climate crisis is a global crisis
Our assistant general secretary for United Nations and international affairs reflects on how climate change impacts global migration.
---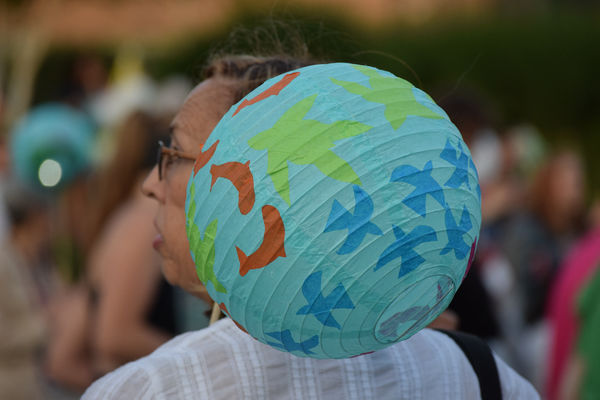 At the cross street that separates my office at the Church Center for the UN and the United Nations Headquarters in New York, a woman handed me a flyer listing climate-related events in New York that highlighted grassroots action to "end the climate emergency." These are events staged to impact world leaders as they gather for decision-making around the annual United Nations General Assembly.
No matter how assuring I was to this activist that Church and Society, the social justice and advocacy arm of The United Methodist Church, partners with her in advocating for climate justice, she insisted that I hear her invitation to attend the events listed on the flyer.
Thanks to her, I might attend an event focused on "migration as a climate issue." Among what I consider top three global crises, climate change is one. The other two are global migration, especially forced displacement and migration, and the other, global health, especially the growing ferocity of pandemics.
All these crises are interrelated, respect no citizenship, and know no borders.
Even with this assurance that "Everyone will sit under their own vine and under their own fig tree, and no one will make them afraid, for the LORD Almighty has spoken" (Micah 4:4), how can we be unafraid?
Under my leadership, a draft statement invites non-governmental organizations (NGOs) around the world to recognize how "climate change threatens food and water security and species survival, and contributes to migration pressures." And yet, "progress on combating climate change and its impacts has fallen short of what is required."
Peace and sustainable development of peoples and the planet cannot prosper without climate justice, freedom of human mobility, and the health of peoples everywhere ensured and protected. There is no time to spare. We must work in concert on these issues now.