faith in action
Symposium Calls for "Transformative Faith Approach," Robust Multilateralism to Achieve Gender Justice
For the seventh consecutive year, Church and Society co-hosted a gathering of faith leaders exploring the role of religion in international affairs.
---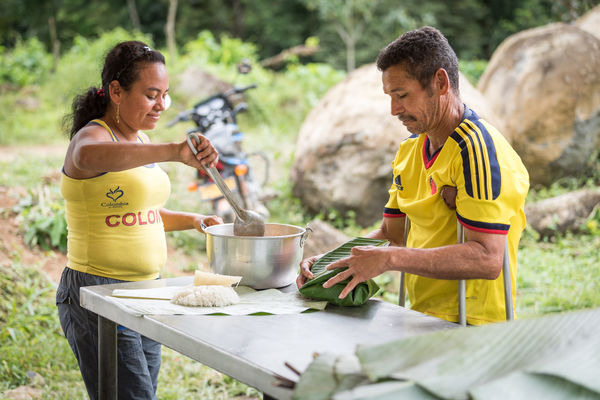 On January 26th, the Seventh Annual Symposium on the Role of Religion and Faith-Based Organizations in International Affairs drew several hundred online participants from around the world to a lively discussion centered around the theme "2021: A Defining Year for Accelerating Gender Equality, Equity and Justice."
High-level officials of the United Nations addressed the symposium, including, among several, the executive director of UN Women, Dr. Phumzile Mlambo, and the deputy executive director of UN Population Fund, Mr. Ib Petersen. Among several religious leaders who addressed the symposium were Mr. Rudelmar Bueno de Faria, the general secretary of ACT Alliance, Mr. Anwar Khan, the president of Islamic Relief USA, Ms. Kiran Bali, the chair of the United Religions Initiative Global Council of Trustees, and Rabbi Laura Janner-Klaus, former inaugural senior rabbi to the Movement for Reform Judaism
Church and Society's General Secretary, the Rev. Dr. Susan Henry-Crowe, offered blessings and gratitude that the partnership the agency forged seven years ago with the World Council of Churches, the Seventh Day Adventist Church and ACT Alliance has now grown to include Soka Gakkai International, Islamic Relief, United Religions Initiative, and the UN Inter-agency Task Force on Religion and Development, represented in the planning team by UN Women and UN Population Fund. Dr. Henry-Crowe's greetings may be viewed in this 15-minute presentation that includes 14 other stories of advocacy for gender justice.
"There can be no doubt that organized religions across the board have perpetuated gender injustices, even covering and offering excuses for the subjugation of women and girls. Equally undeniable is religion's complicity in denying women's participation at all levels of civic life and a society's ability to thrive," Henry-Crowe emphasized "One need look no further than national responses to the coronavirus, where studies demonstrate that women-led countries delivered better responses, qualitatively and quantifiably," she added.
The United Methodist Book of Discipline is not ambiguous about our duty, individually and collectively, to advocate for women's equality, stating, 'We affirm women and men to be equal in every aspect of their common life.'" (Social Principles, ¶ 162 F)
In his keynote speech, Dr. Ganoune Diop, secretary general of the International Religious Liberty Association and director of public affairs for the General Conference of Seventh Day Adventists World Headquarters echoed the gross reality that women worldwide are not treated as whole or equal, but as secondary and expendable. "Women disproportionately suffer the tragedies of human existence," he said, stressing the importance of addressing gender inequality on all levels. "In the workplace, women disproportionately earn less and are denied higher positions
The Rev. Dr. Liberato Bautista, Church and Society's Assistant General Secretary for United Nations and International Affairs, moderated a panel discussion looking at the expanse of gender equality, equity and justice through the frame of multilateralism, human rights, and intersectionality. "The unique burden of this and every symposium is to always connect our inquiry on the normative products of the multilateral process, like UN treaties and the Beijing Declaration and Plan of Action, to the products of religion and of religious practices, by way of its texts and symbols, rituals and practices that affirm or deny the same themes of gender equality, equity and justice," he said.
Myriam Sfeir, director of the Arab Institute for Women at the Lebanese American University in Beirut, Lebanon, brought crucial perspective from the Middle East about the pandemic's impact on the fight for gender justice.
"Women throughout the Arab region are at the mercy of family laws where they face an archaic legal system that forces them to seek justice within the confines of the Personal Status Codes, which regulate issues of divorce, child custody, and inheritance. Family laws institutionalize patriarchy and render women as 'second-class citizens,'" Sfeir said.
"Over and above family laws, COVID-19 has exacerbated the situation of women and rendered them more vulnerable. As a result of the pandemic, a global economic crisis ensued where women were the first to be fired and this led to more women joining the informal economy (already predominantly female) and forced women to resort to risky measures for their survival and to be able to feed their families," Sfeir added.
Sfeir went on to characterize the situation of girls, and women, and working mothers: "At times of emergency, girls are the first to be pulled out of school and the last to return. This is due to economic concerns and also the need for additional labor at home. As a result, girls from poorer households were denied their right to education. Working mothers are currently taxed with multiple burdens as workplaces are applying working-from-home policies and schools are adopting either complete online learning or hybrid systems due to the pandemic. As such, women have to juggle between performing their professional duties, monitoring their kids' education, and carrying out household chores. It is undeniable that women's burden of unpaid care increased – this means increased exposure and risk of infection for women themselves," Sfeir
Symposium participants also heard from Ms. April Pham, Senior Gender Advisor and Head of Gender Unit, Office of the Assistant Secretary-General and Deputy Emergency Relief Coordinator, United Nations Office for the Coordination of Humanitarian Affairs (OCHA) New York. She emphasized the importance of robust gender analysis and technical expertise as guides towards policy action, as well as the need to multitask, including providing women and girls meaningful comprehensive protection from gender-based violence as well as empower women in leadership roles across sectors.
Dr. Ibrahim Salama, Chief of the Human Rights Treaties Branch of the United Nations Office of the High Commissioner for Human Rights, highlighted the connection between religion and the pursuit of human rights. "One of the weakest links in the chain of religion and human rights is the intersectionality," he said. "The general perception has always been that these two disciplines do not mix. There is nothing further from the truth than this."
To demonstrate, Salama presented a toolkit his office has piloted since 2019 that contains 18 commitments in what is called the Faith for Rights framework.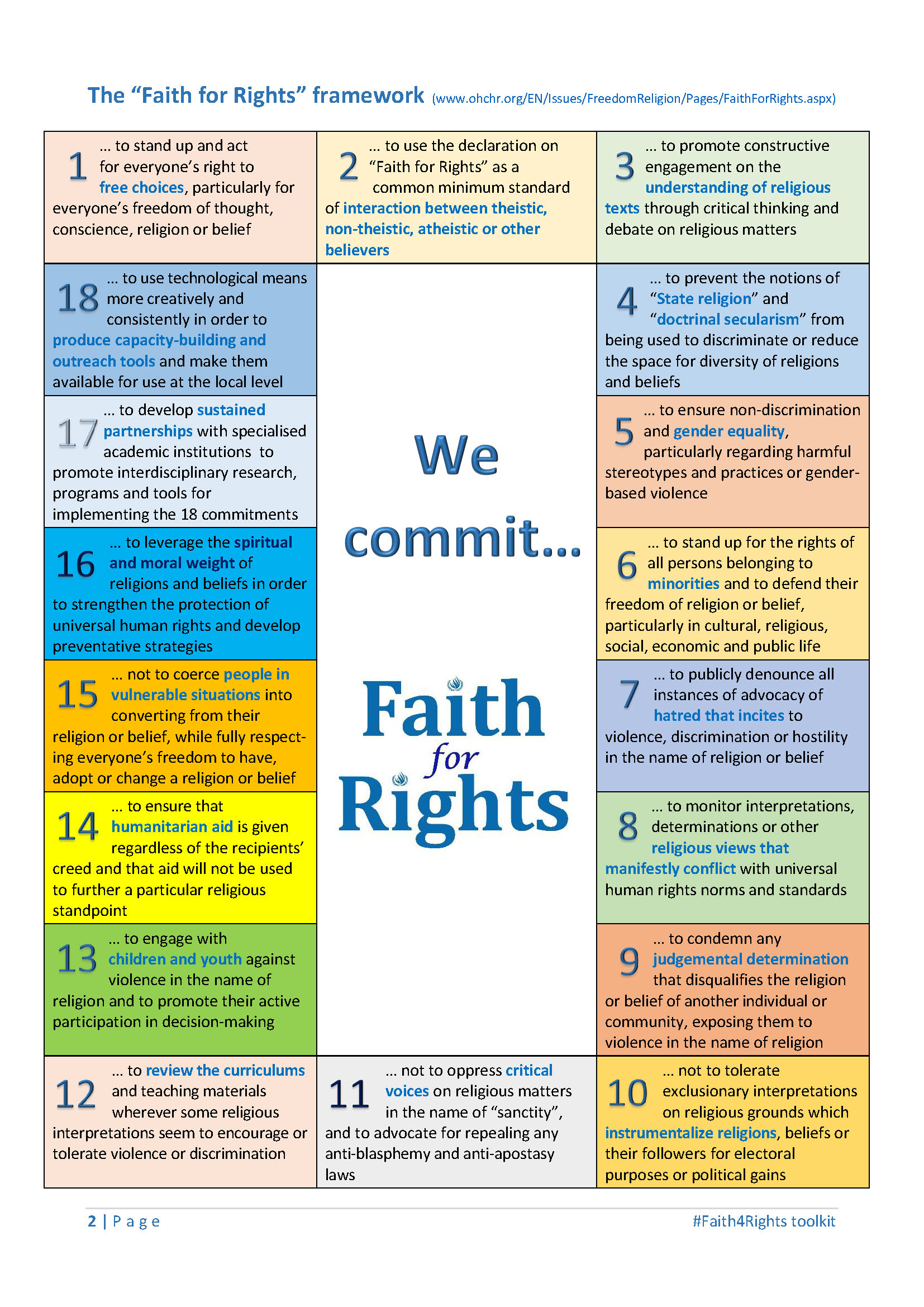 Dr. Junaid Ahmad, a US-trained lawyer, British and South Africa trained academic, and Islamic theologian, who is director of the Center for Islam and Decoloniality and Professor of Religion and Global Politics in Islamabad, Pakistan, reiterated the importance of truth-telling and "decolonizing received knowledge" and narratives on religion and culture.
For Ahmad, pursuing gender justice ties back to serving a transcendent being. "I think that this is the starting point for someone like me and a core concept within the Islamic tradition—and all faith-affirming traditions—that there is some type of divinity God, or you may call it something else, but the transcendent is the one that one surrenders to," he said. "That is a core perception that has inspired me and many others in what we call the 'gender jihad'—the gender justice movement."
A full recording of the symposium may be viewed here. The history of the symposium may be viewed here. The symposium concept note, programme and speaker bios may be read here.