faith in action
Social Distancing is not Social Isolation
From the Desk of Susan Henry-Crowe
---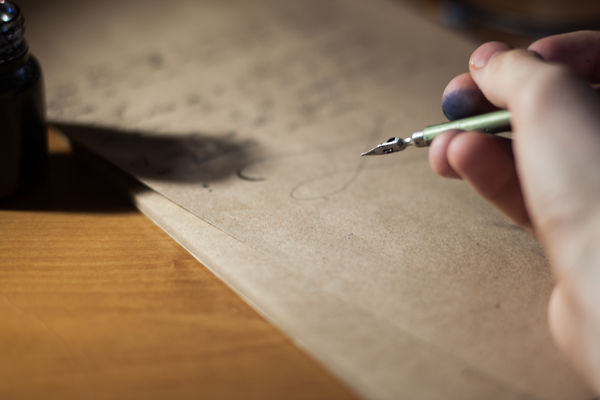 Once there was an art to letter writing. Sharing poems, writing letters, sending notes and offering expressions of affection have changed over the past years. Recently I read almost daily correspondence between my father and mother when they were dating in the 1940s. What a treasure trove!
Paul's letter to the community at Ephesus is a treasure trove of grace. Writing from prison this sublime letter suggests God's eternal purpose is in establishing and completing the universal Church. The Church is for a world that is groaning and in pain. It is for the broken and the broken-hearted. It reminds us that we belong to God and can live as children of light even in this very moment doing that which is good and right and true.
For once you were darkness, but now in the Lord you are light.
Live as children of light- for the fruit of the light is found in all that is good and right and true.
Try to find out what is pleasing to the Lord.
Take no part in the unfruitful works of darkness, but instead expose them.
For it is shameful even to mention what such people do secretly;
but everything exposed by the light becomes visible,
for everything that becomes visible is light.
Therefore, it says, "Sleeper, awake! Rise from the dead, and Christ will shine on you." – (Ephesians 5:8-14)
Ephesus, as the capital of the Roman province, was located at the crossroads of Asia and Europe. It held the world's third largest library and was the seat of commerce. As a thriving intellectual, multi-societal and trading center, Ephesus welcomed peoples of many cultures, languages, traditions, tribes, nationalities, and religions.

Paul is offering thanks for and sees the Church as the hope for this world at the crossroads. It is a diverse, redeemed body of believers in Jesus Christ incorporated into a fellowship of the Holy Spirit for the whole world.
This letter articulates what it is to be the body of Christ. Paul says that it is a privilege and a duty to be the body of Christ. It is the body of Christ to whom we belong. In uncertain and confounding times, we are tempted to live in the shadows. It is easier to sleep restlessly in the dark than to walk into the light of the unknown. And yet, in these difficult days, all around the world, we know that we are surrounded by the mystery of God's pervading presence.
While we are living in a critical time of "social distancing" we are not in a time of social isolation. We are physically separated but we can have many social connections.
Reading this on your computer or smartphone, we must acknowledge that many of us are privileged with technology that many vulnerable people lack. Many of us can have phones, Zoom, and Skype with the possibilities for dates, meetings, check-ins, social hours and even dinner. We can reach out with notes, letters and messages to those who do not have privileges of technology. Sometimes we will feel isolated and lonely. But we are never separated, distanced, excluded, closed out of God's embracing healing and love.
While we are not able to embrace friends and loved ones we are embraced by God's presence and sustaining love. While we cannot breathe on anyone, we know that God breathes life and hope into us. While we cannot physically comfort others, we know that God surrounds us comfort. With these assurances we know too that we share in God's redemptive work for all peoples and for creation. God's presence permeates the world and connects all of creation to God.
God's redemptive work in these days is remembering and providing for the most vulnerable, doing all we can to protect and advocate for those being moved to the margins, walking in the light, caring for creation, speaking words of hope, giving winks of grace, offering intimations of care – all of these are expressions of God's redemptive work.