faith in action
Peace with justice: 2019 in review
Pursing peace is a core part of the work of being Christian. As followers of the Prince of Peace, we strive to end war and build peace rooted in reconciliation and justice.
---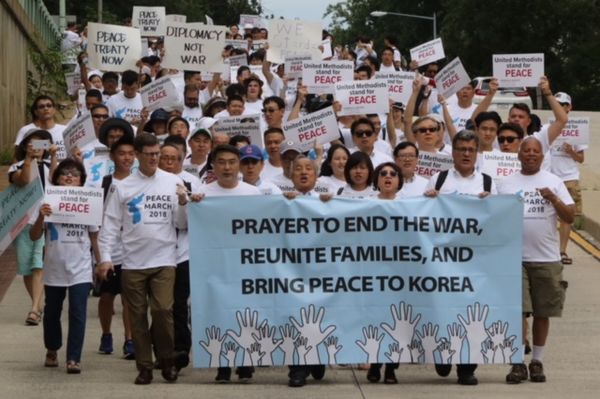 Peace with Justice coordinators gathered in the beginning of 2019 in New York City. While there, the coordinators attended a meeting on Israel and Palestine at the Untied Nations.
The peace with justice ministry at Church and Society had four legislative priorities in the U.S. Congress:
Ending U.S. funding of the Saudi-backed war in Yemen.
Repealing the Iraq Authorization for Military Force, which has been used to support U.S. military involvement in military actions outside Iraq.
Requiring congressional approval for any military activities in Iran.
Cut U.S. military spending.
Church and Society supported actions and events for the United Nations treaty to prohibit nuclear weapon proliferation.
We joined activities to support peace on the Korean Peninsula, justice for Palestinians, and to end US military assistance to Philippines military because of gross human rights violations.
Church and Society also advocated for poverty alleviation in Africa at the World Bank and International Monetary Fund.