statement
Letter to senators regarding the Better Care Reconciliation Act of 2017
General Secretary Susan Henry-Crowe sent a letter to senators to express concerns about the health care legislation currently being considered before the United States Senate.
---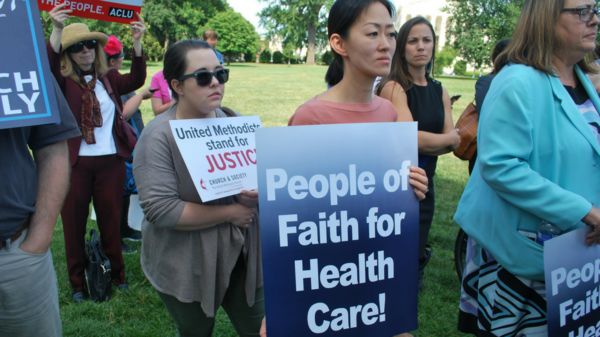 The Rev. Dr. Susan Henry-Crowe, general secretary of Church and Society, sent a letter to members of the United States Senate late last month. The letter outlined objections to the changes senators are currently considering to health care laws.
She says, "We recognize the need to improve our current health care system. It is shameful that in a nation as wealthy as the United States, millions of people still lack access to affordable, quality health care. Reform efforts, however, must always be centered on the goal of providing access to affordable, quality care for everyone."
She goes on to say, "Judged against the analysis of the Congressional Budget Office, this health care legislation is indefensible. Judged against our faith values of mercy and justice, this legislation is immoral."
Drawing both from the United Methodist Social Principles and the United Methodist Book of Resolutions, Henry-Crowe urged senators to oppose the legislation in its current form.
She closed with a call to work together, "in an open and deliberative process to develop legislation that guarantees affordable, quality care for all."
The full letter can be read here.