faith in action
Finding a Renewed Sense of Grounding in Christ
From the Desk of Susan Henry-Crowe: A Prayer for Advent
---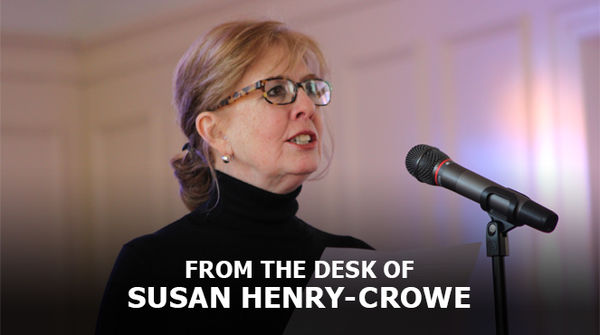 Attending the Service of Nine Lessons and Carols begins the season of Advent and Christmas. This year, at the Emory University/ Glenn United Methodist Church in Atlanta, I felt a renewed sense of grounding.
This ancient Bidding Prayer (as adapted) centers the meaning of this season:
Beloved in Christ, be it in this season of our care and delight to prepare ourselves to hear again the message of the angels, and in heart and mind, to go even unto Bethlehem and see this thing which is come to pass, a babe lying in a manger, to be a light to the Gentiles and to be the glory of God's people Israel.
I bid your prayer for Christ's holy catholic church and for the whole of humanity. Let us remember the afflicted, those brutalized, maimed and killed by war; the abused, the abandoned, the unwanted, the blind; the hated and the feared, the boastful and the timid, the arrogant and the meek, the rich and the poor, the estranged and the reconciled, the mighty and the weak. May it please God to strengthen and purify the church that, restored to unity, might enkindle among us a love and a power for the healing of the nations, renewing hope unto us all.
I bid you bring the choice and special fruits of life as an offering to the Christ child, so that they might be illuminated by the purity, informed by the tenderness, endowed with the compassion, and made strong by the might of the Holy Child laid in the manger. Let the integrity of our work be increased but let us also be open afresh to the delicate center of life where meaning is won or lost — that our fears, our hungers, our evil, and our unbelief may be renewed again in the promise of "Emmanuel! God with us!" May it please God to become enfleshed in the affections and powers of those assembled, that in this year, there shall be good tidings of great joy, which shall be to all people.
The Almighty God bless us with grace, preserve us with mercy, and keep us in peace. Amen.