faith in action
EYA Experiences: Jaylon Tasby
Jaylon Tasby is interning at the NAACP Washington Bureau as part of Church and Society's Ethnic Young Adult internship program. He reflects on his first week in Washington, D.C. from earlier this summer.
---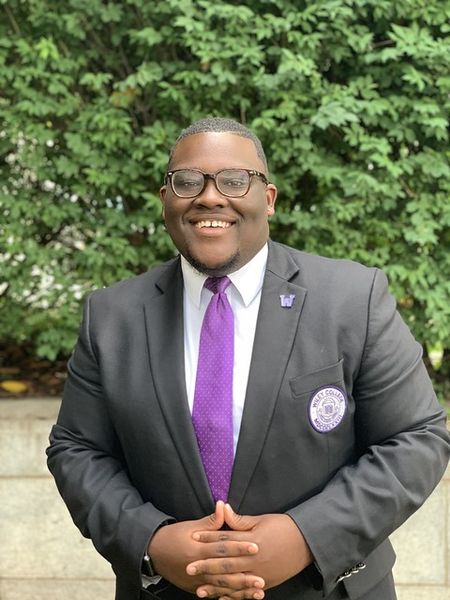 This past week has truly been one to remember and it still isn't even over yet. I am absolutely in love with my placement at the NAACP Washington Bureau. The people, the environment, and the knowledge is far beyond anything I could have ever expected. Dr. Hilary Shelton, the director of the NAACP Washington Bureau, is truly one of a kind. Sitting and talking with him, and listening to his advice and wisdom are moments I would never take back. From him talking about how he used to work at the Methodist Building, to him talking about his many years at the NAACP, he never fails to leave me in awe.
Recently, a young woman who had been interning at the bureau throughout this past year finished her internship. Dr. Shelton threw a small gathering for her right there in the office. Food was supplied, and he provided her with words of encouragement while also showing off her work. He is really a great man and leader. If he was ever nominated to serve as national president of the NAACP, he would most definitely have my vote.
Another thing that has really been great for me these last few days are the people. Not just the people I work with, but also the people I live with. I am so proud and honored to call myself an EYA intern and be amongst a host of other proud, strong and hilarious people of color. We get along, we laugh and we enjoy each other which is more than I could ever ask for in a roommate and peer.
One moment in particular is when we all went to the Pride events this past weekend. It was so much fun and beyond a great time. From seeing Kelly in the parade, to catching beads, to jumping and dancing around to EDM music at the Capital Pride Concert. The one moment I really think we connected with each other was when we were at the concert dancing to Marshmello. I'm jumping up and down, and then I look over, and so is everyone else. Jumping and dancing with giant smiles on their faces having a good time just like I was. That was the moment I realized that I have really made some new lifelong friends that are actually pretty cool. I was very afraid when I first came. I didn't know how I would like or get along with my peers, and now look at us. I would have never thought we would be able to hang out and have fun like we do, let alone jump around and party at a Pride concert. I have definitely fallen in love with EYA and I cannot wait to see what else this internship, this place, and these people hold for me.
Editor's note: This reflection first appeared on the Ethnic Young Adult program's blog. It has been edited slightly for publication here.