faith in action
Days 3 and 4: Bearing Witness to U.S. Involvement in El Salvador
"I knew that there was a lot of suffering in my country, but I didn't realize where the suffering came from."
---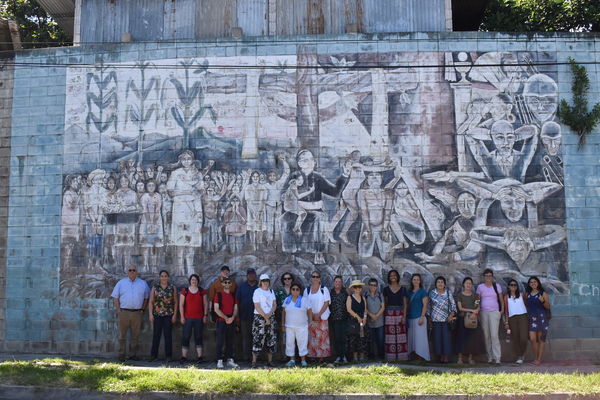 During our time in El Salvador, we have had the privilege and opportunity to bear witness to the resiliency of the Salvadoran people, seeing hope and perseverance in the face of great poverty and suffering.
But over the week, we've also been forced to grapple with the role of United States government in shaping modern El Salvador.
On Wednesday, we visited the CHAPEL where Archbishop Oscar Romero was assassinated, and learned how the U.S. could have prevented his death. In February 1980, just a month before his death, Romero wrote to President Carter asking the U.S. to stop sending arms to El Salvador.
"The contribution of your government instead of promoting greater justice and peace in El Salvador will without doubt sharpen the injustice and repression against the organizations of the people," wrote Romero to Carter.
His letter went unanswered. A month later, Romero was shot and killed while celebrating a mass. The bullet was from the U.S.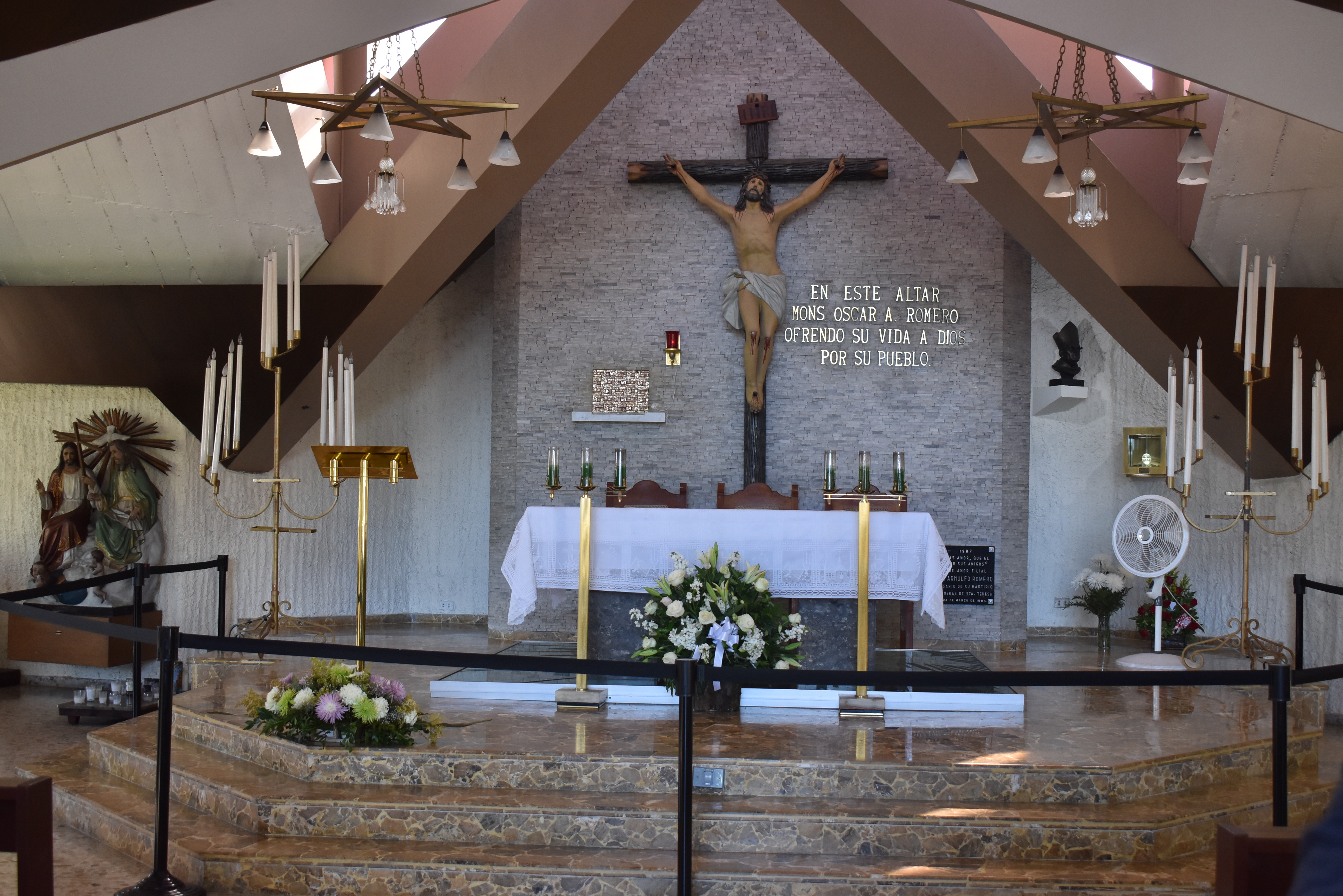 On Thursday morning, once again we were forced to face our own complicity as Americans in causing violence in El Salvador. We stood at the site where four American women serving as Catholic missionaries in El Salvador had been beaten, raped, and killed in December 1980.
Meeting with Candelaria Garcia, a woman who personally knew the four women, we witnessed firsthand the impact of American violence.
She told us that the deaths of these four women was a turning point. "Before their deaths, people did not know about the atrocities the government committed [in El Salvador]. When the women were assassinated, the world knew."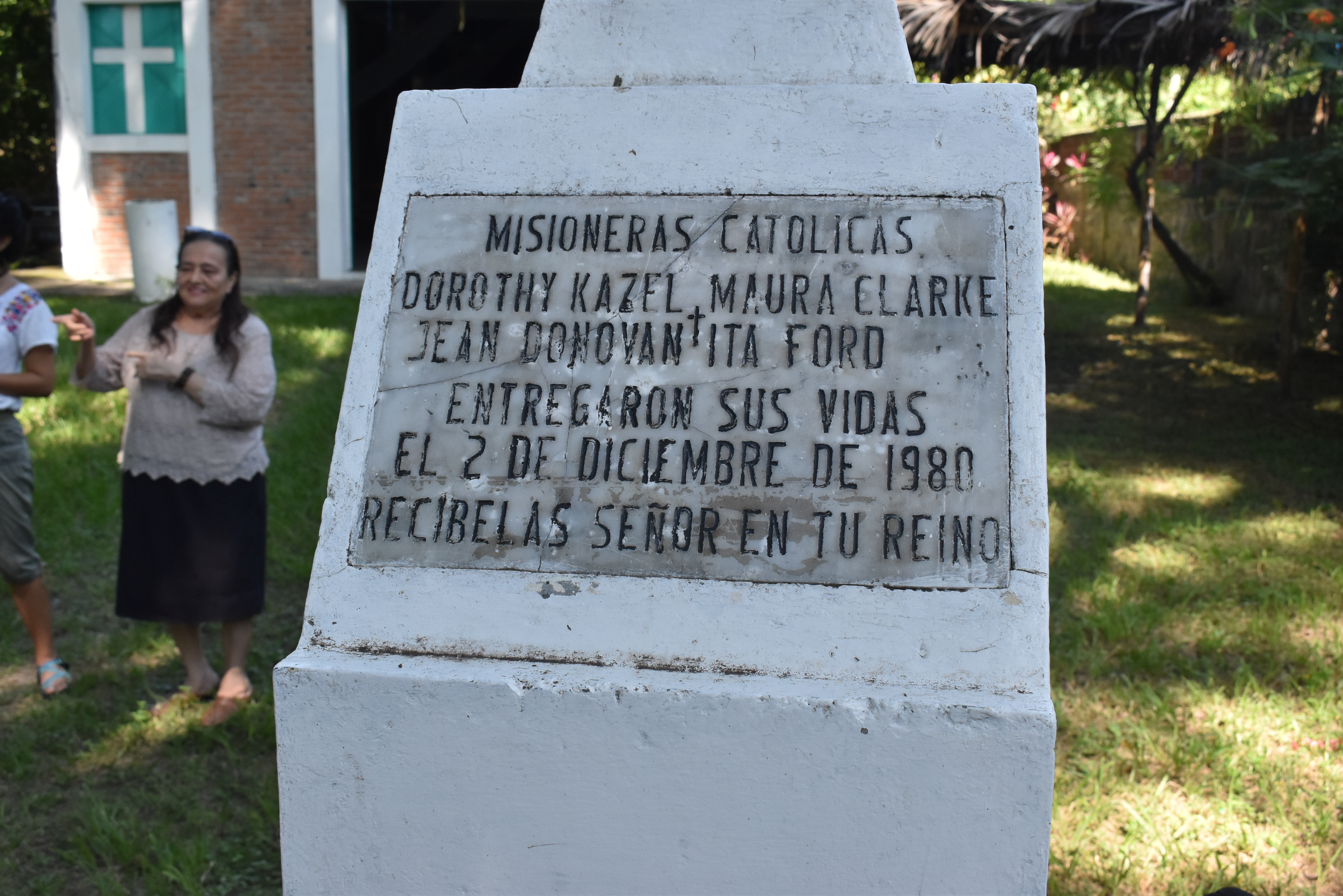 After their murders, the U.S. only entrenched itself further in affairs in El Salvador. The newly-elected Reagan Administration increased military aid and funding to support the Salvadorian regime. What resulted was a decade-long civil war.
U.S. involvement in the region extends far beyond the five high-profile murders. In addition to giving billions of dollars in military aide, the U.S. government trained Salvadorians in policing and security.
Candelaria told us, "I knew that there was a lot of suffering in my country, but I didn't realize where the suffering came from."
But Candelaria is a woman of faith, and she invited us Americans to sing with her on the struggle for justice.