faith in action
An Interview with the Chair of Philippines Annual Conference Board of Church and Society
Church and Society staff met with Noel Vincent P. Miguel at a United Methodist Social Principles training held at the Philippines Central Conference, held in Manila, Philippines in June 2017. The following conversation has been edited slightly for length and clarity.
---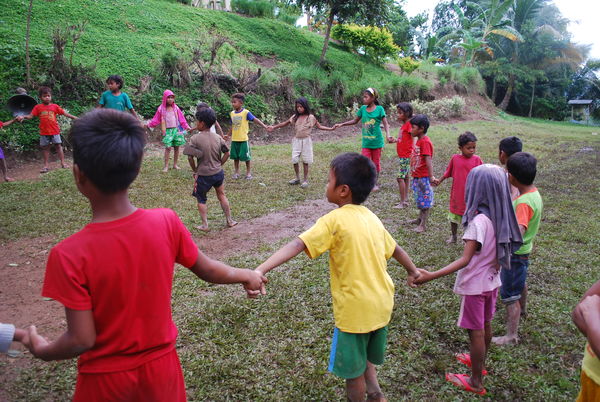 What are the top three social justice topics you are most passionate about and how and when did you become passionate about them?
For me, I am most passionate on the issues of poverty, human rights and environmental justice. I first attended a seminar on the Social Principles sponsored by Church and Society in 2001. It opened my eyes to how our social principles align with our Christian faith. The UMC Social Principles gave me a wider perspective on our society's issues especially here in the Philippines. I believe that the Lord is using our Social Principles as a vessel of hope for today's complicated world.
What is the greatest contribution youth and young adults can make to the UMC and to the society in the Philippines?
Young people are gifted with so much energy and the willpower to express their desire to transform the world believing that God's grace is for everyone. I believe that the young people can serve as the catalyst of change by creating activities and programs that will disseminate awareness on such social issues.
What are some of the obstacles to achieving your goals in church and society, and how can you overcome them?
There are many challenges that we may encounter throughout the journey of achieving peace with justice. I think that the most common challenge we face is that some of our brothers and sisters in faith refuse to engage in political and social justice discussions, and they don't understand how this aligns with our Wesleyan traditions.
What are your thoughts on martial law recently announced in Mindanao?
In times like this, prayer is most needed. A prayer for peace for the entire land, especially in Mindanao. A prayer for our leaders for a righteous decision making and a prayer for the safety of our brothers and sisters who are caught in the middle of this conflict in Marawi. 
We, as members of the church, must express our deepest concerns for the people of Marawi. Let us condemn the act of violence by the Maute group. But violence will never be solved by another military action.
Reports now show how many civilians have been affected by the conflict. Declaring Martial Law will continuously impact civilians since their basic human rights will be lifted.
The government has all the power and the capacity to solve these problems and negotiate a peace without resorting to a declaration of an all-out war that will surely impact the civilians the most.
Let this time be our time for unity and prayer - that God's mercy and grace and a blessing of peace be with us all.
Noel Vincent P. Miguel is the chair of the Philippines Annual Conference Board of Church and Society.